Reese Witherspoon Opens Up About Recent Arrest, Told Police She Was Pregnant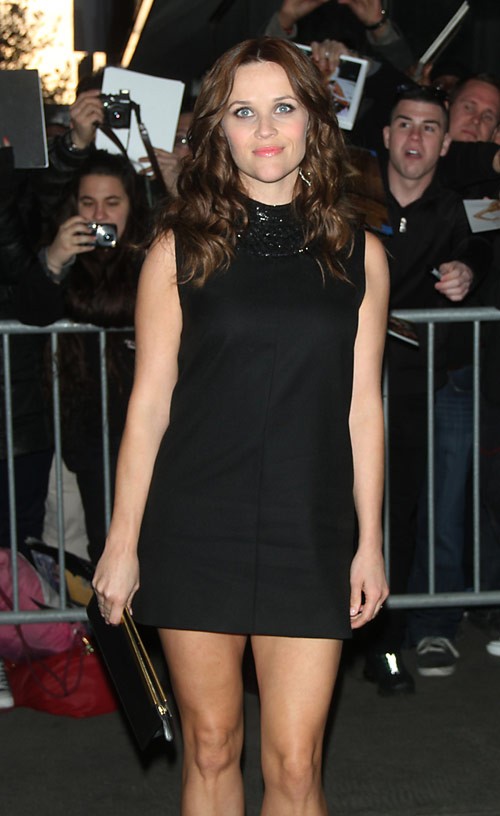 Reese Witherspoon has finally opened up about her recent arrest, telling ABC's "Good Morning America" that it was all the wine speaking when she and husband Jim Toth were both jailed after getting pulled over by police in Georgia last month.

While Toth was in the process of being arrested for driving while intoxicated, Witherspoon began to verbally assault the arresting officer and was booked for disorderly conduct.

Witherspoon now says she said all sorts of "crazy things" to lead to her arrest, including an attempt to use her star power to get out of the arrest and even at one point telling the cop she was pregnant.

"It was one of those nights, we went out to dinner in Atlanta and we had one too many glasses of wine," she said. "We thought we were fine to drive and we absolutely were not... I had no idea what I was saying that night. I saw him arresting my husband and I literally panicked.

"I said all kinds of crazy things. I told him I was pregnant - I'm not pregnant. I said crazy things. I have no idea what I was talking about... I was so disrespectful to him."

Reese has since spoken to the police officers involved in the incident and apologized for her behavior.

"I spoke to them and said 'There was no reason to be disrespectful' all I can say is I was just panicked," she says.

The actress, who canceled several appearances to promote her new film Mud following the arrest, now says that telling her children about her mistake has been the most difficult part of the ordeal.

"Having to tell (the) kids... We had to say, 'When you make a mistake, you take responsibility and we are taking responsibility and doing everything in our power to make it right.' You just have to be honest with them," she said. "That was definitely the hardest part."

Witherspoon and Toth are due in court on May 22.