Reese Witherspoon Looks Amazing In A Little Black Dress 10 Weeks After Giving Birth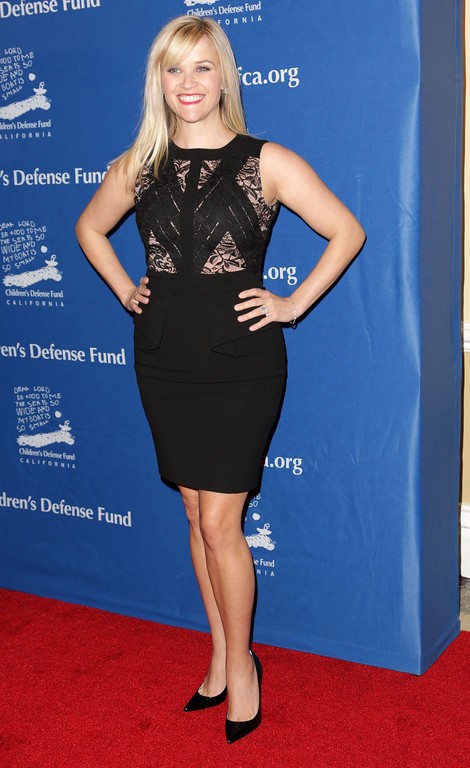 Reese Witherspoon attended the Children's Defense Fund's 22nd Annual "Beat the Odds" awards at the Beverly Hills Hotel on Thursday.
The actress, 36, looked amazing in a short black dress with a lace bodice. We have to give her props for looking good less than three months after giving birth. Reese welcomed her third child, son Tennessee James Toth, on Sept. 27. She also has a daughter Ava, 13, and son, Deacon, 9, with ex-husband Ryan Phillippe.
Reese was honored by March of Dimes on Friday for for setting a good example to other mothers. She received the Grace Kelly Award for being a good role model.
The actress stars in several films next year, including "Devil's Knot" about teen murderers, "Big Eyes" about painter Margaret Keane, and "Men Are From Mars, Women Are From Venus."