Reese Witherspoon 'Deeply Embarrassed' By Arrest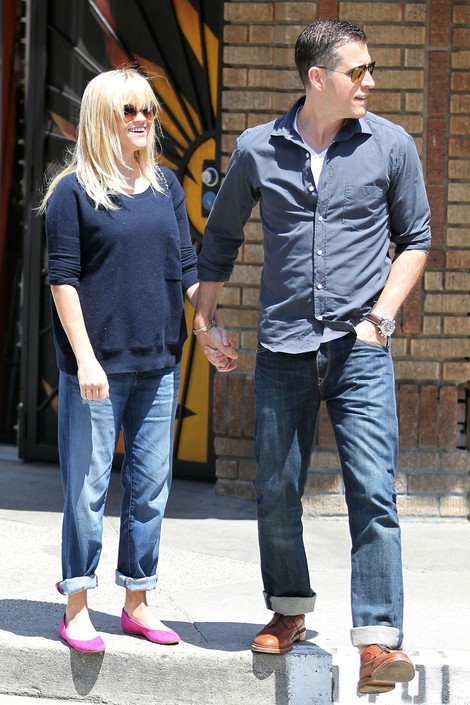 Reese Witherspoon has released a statement following her arrest in Georgia on Friday, saying she was "deeply embarrassed" by her behavior.
Witherspoon and her husband Jim Toth were pulled over in Atlanta Friday, resulting in Toth being booked for driving under the influence of alcohol. Witherspoon was then charged with disorderly conduct for arguing with a police officer and threatening him with her star status.
According to the police report, Witherspoon "began to hang out the window and say that she did not believe that I was a real police officer." After the officer told her to remain in the car, she "stated that she was a 'US citizen' and that she was allowed to 'stand on American ground.'"
The report continues, "Mrs. Witherspoon asked, 'Do you know my name?' I answered, 'No, I don't need to know your name.' I then added, 'right now.' Mrs. Witherspoon stated, 'You're about to find out who I am.'
"Mrs. Witherspoon also stated, 'You are going to be on national news.' I advised Mrs. Witherspoon that was fine."
Toth blew a .139 on his Breathalyzer test. The legal limit in Georgia is .08.
In a statement Witherspoon says, "Out of respect for the ongoing legal situation, I cannot comment on everything that is being reported right now. But I do want to say, I clearly had one drink too many and I am deeply embarrassed about the things I said. It was definitely a scary situation and I was frightened for my husband, but that is no excuse. I was disrespectful to the officer who was just doing his job. I have nothing but respect for the police and I'm very sorry for my behavior."