Reebok Drops Rick Ross Over Rape Lyrics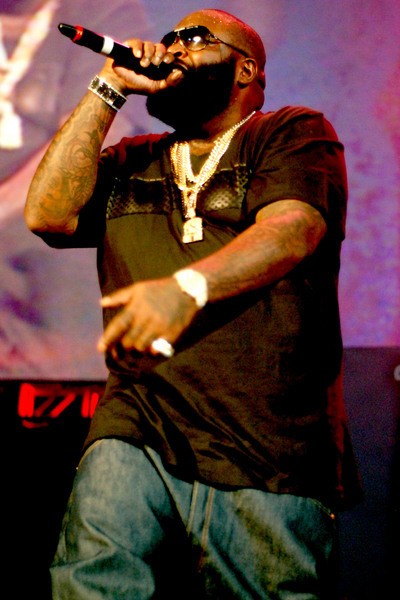 Athletic giant Reebok has dropped Rick Ross from its list of brand spokesmen after the rapper's insensitive lyrics in Rocko's newest single, "U.O.E.N.O. (You Ain't Even Know It)" caused a controversy last week.

The song in question features a ryhme that glorifies date rape, which prompted womens rights activists to start a petition last week call on Reebok to drop Ross as an ambassador for the company.

Ross rhymed, "Put Molly (slang for the drug ecstasy) all in the champagne. She ain't even know it. I took her home and I enjoy that. She ain't even know it."

The petition resulted in over 100,000 signatures from women's group UltraViolet and over 10,000 calls to the company's headquarters from members asking that they sever ties to the rapper or else be branded a company that condones rape culture. And last week nearly 100 protesters gathered in front of the company's New York City flagship store to protest and drop off the first 72,000 signatures on the petition (see photos here).

Reebok complied on Thursday, releasing a statement to TMZ.com.

"Reebok holds our partners to a high standard, and we expect them to live up to the values of our brand," said a company spokesman. "Unfortunately, Rick Ross has failed to do so."

Ross addressed the controversy last week, apologizing by way of calling it a misinterpretation of the lyrics because he would never use the word 'rape' in one of his songs despite the lyrics alluding to exactly that.

"While we do not believe that Rick Ross condones sexual assault, we are very disappointed he has yet to display an understanding of the seriousness of this issue or an appropriate level of remorse," Reebok added.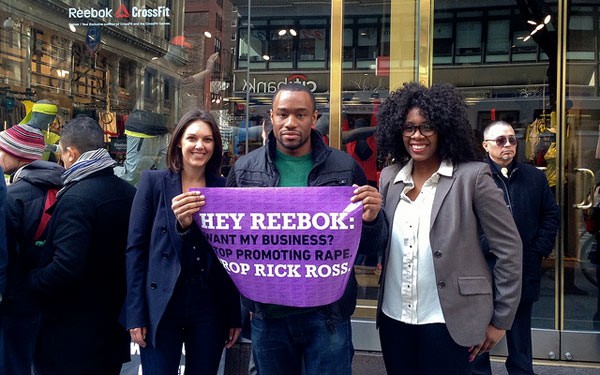 Earlier on Thursday Rocko announced that Ross's lyrics would be pulled from the single in order to get it on the radio.

"Because of the type of attraction the record has... it puts me in a position to where I have to change it, Rocko said."

Since Reebok made the decision to fire Ross, UltraViolet co-founder Nita Chaudhary released a statement.

"We are thrilled to hear that Reebok is joining the fight against rape culture and dropping Rick Ross," she said. "This is a huge victory for women, for the 526 survivors of rape who were brave enough to publicly confront rape culture, and for the nearly 100,000 UltraViolet members who have poured their hearts and time into this campaign.

"This sends a strong message that rapping about drugging and raping an unconscious woman is not only morally wrong, but has real consequences. After Steubenville, Americans expect and demand better. Thank you Reebok for taking a stand."

Last month, two teenagers from Steubenville, Ohio, Trent Mays, 17, and Ma'lik Richmond, 16, were found guilty of raping a 16-year-old West Virginia girl at a party.