Redhead Bryce Dallas Howard Could Rival Christina Hendricks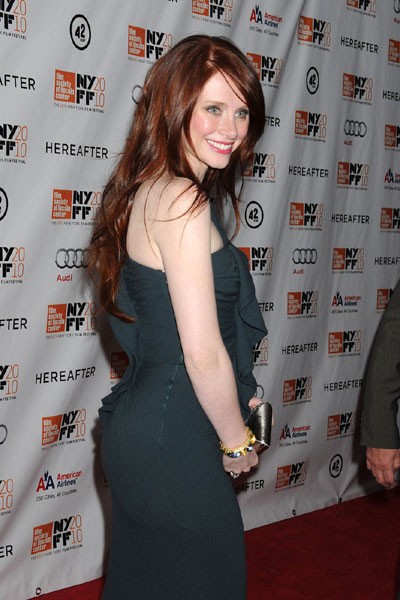 Bryce Dallas Howard posed for photographs at the premiere of "Hereafter" during the closing night film of the 48th New York Film Festival held at the Alice Tully Hall in New York City.We think the curvaceous star looks pretty hot! What do you think - could she rival fellow redhead Christina Hendricks?
In the film, director Clint Eastwood delves into the mysterious world of the hereafter with an ensemble supernatural drama starring Matt Damon, Cecile DeFrance, Daniel McLaren, Jay Mohr, and Bryce Dallas Howard.
Bryce also recently starred in "The Twilight Saga: Eclipse." Her father is director Ron Howard.
See more photos of Bryce here!