Red Dress Battle: Lana Del Rey & Jessie J At The Brit Awards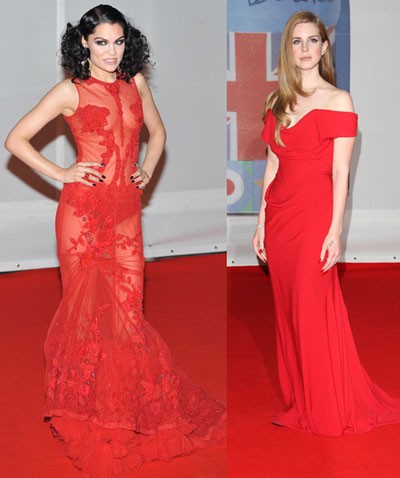 Two of our favorite new pop stars sizzled in red on the red carpet at the Brit Awards in London today. Jessie J wore a provocative see-through lace dress (something we've seen from her before), while Lana Del Rey wore an off the shoulder gown.
Which one do you think looks best?
Lana's music has been hit with mixed reviews, including scathing critiques of a recent performance on "Saturday Night Live," but the singer says she doesn't pay attention. She told Complex magazine, "I write my own songs. I made my own videos. I pick my producers. Nothing goes out without my permission. It's all authentic."
Meanwhile, Jessie J has vocally drawn comparisons to Beyonce, Gwen Stefani and P!nk. You may know her from her hit single "Domino."