Red Carpet Prankster Gets To Close For Comfort With America Ferrera At Cannes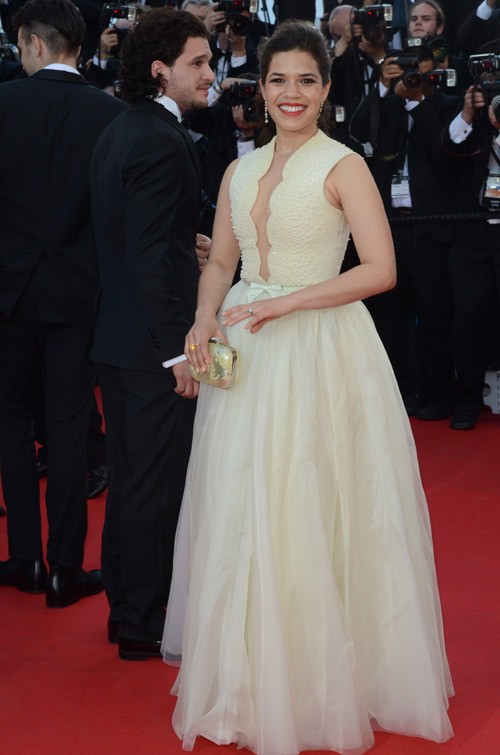 America Ferrera had an awkward moment on the red carpet at the Cannes Film Festival on Friday.

The former "Ugly Betty" star was promoting her new film How to Train Your Dragon 2 when a man revealed to be a Ukrainian journalist got a little too close for comfort.

Vitalii Sediuk attempted to get up under Ferrera's dress on the red carpet before security dragged him out. Sediuk has been identified as the the same man who made it on stage at the 2013 Grammys to take Adele's award. He's also attempted to kiss Will Smith.