Red Carpet Pics: Marion Cotilliard, Eva Longoria & More At The Cannes 'Rust And Bone' Premiere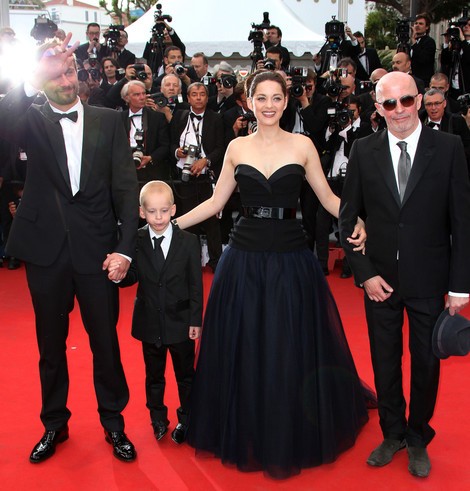 Matthias Schoenaerts, Armand Verdure, Marion Cotillard and director Jacques Audiard attended the premiere of "De rouille et d'os" ("Rust And Bone") at the Cannes Film Festival on the famous Croisette Avenue yesterday.
In "Rust And Bone," Ali (Schoenaerts) and his young son leave the north of France for Antibes to live with his sister's family. Ali's bond with Stephanie (Cotillard), a killer whale trainer, gets stronger after she has a horrible accident.
At the premiere, Marion looked lovely in a black gown with a sweetheart neckline. She pulled her hair back in a large 60s-style bun. Eva Longoria continued her sexy streak in a low-cut white gown, while Freida Pinto was cute in a yellow frock.
See more photos from the "Rust And Bone" premiere...