Red Car Wire To Release Debut EP Oct. 7; Out Now Digitally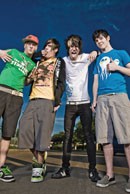 With so many bands flooding the scene today it is difficult to find a band that is truly distinctive, but
Red Car Wire
proves that you can still rock hard on stage while the audience sings your lyrics and screams for more! Red Car Wire is an energetic 4 piece modern rock and that fills clubs with bobbing heads and jumping fans.
Since landing on the scene, they have been making a buzz with unforgettable live performances and catchy chorus melodies that will have you singing them in the shower the next morning.
Based out of Dallas, Texas, these 4 musicians have created a sound that expresses their hyper & memorable personalities, becoming instantly contagious to everyone who listens. The bands high energy live shows have to be seen to be believed, and on the 2008
Vans Warped Tour
the band solidified their position as one of the hottest newcomers on the scene this year, winning over new fans at every show. With the release of their debut EP,
Let's Never Get Older
on October 7th, Red Car Wire are out to prove that their brand of pop punk music will set the standard for all bands to come.
Tour Dates:
9/26 – School of Rock- Hackensack, NJ
9/27 – Vibe Lounge – Rockville Center, NY
9/28 – The Platinum Lounge – Poughkeepsie, NY
9/30 – Jammin' Java – Vienna, VA
10/1 – Green Station Club – Greensboro, NC
10/3 – Jack Rabbits – Jacksonville,
10/4 – The Talent Farm – Pembroke Pines, FL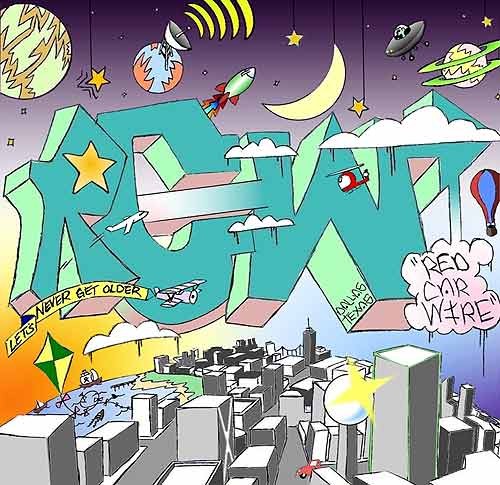 Listen: "So Far"
Quicktime
|
Windows
|
mp3
-
Official Site
-
MySpace Page