Recap: 'The Voice': Blind Auditions Continue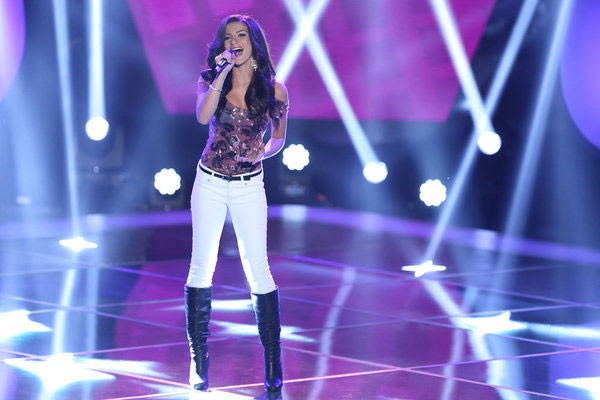 The blind auditions continue for a second week on "The Voice" as the coaches continue to build their teams of singers.  This week Blake brought along a little "help" to convince singers to join his team…he brought one of his Country Music Association Awards.
Unique singer Melanie Martinez played the guitar with her hand and a tambourine with her feet as she sang "Toxic".  She impressed the guys enough to turn their chairs and chose Adam for her coach.
One hit wonder Cupid decided to sing his hit "Cupid Shuffle" but failed to impress the coaches.  After recognizing Cupid, Cee Lo asked Cupid to sing another song and even though the coaches liked him they could not choose him for one of their teams.
Single Dad Brian Scartooci impressed the guys with his performance of "Isn't She Lovely"  Adam said Brian nailed the performance; and added that he would like to see Brian sing with Stevie Wonder.  Brian chose Adam for his coach.
After a number of duos failed to impress the coaches, the husband and wife duo who called themselves Beat Frequency took on the Katy Perry hit "E.T.".  Only Chiristina turned her chair.
Tyler may have sung before the crowd at Dodger Stadium and although he received some positive comments from the coaches, he failed to impress the coaches with his performance.
Country girl Liz Davis impressed Christina, Adam, and Blake.  Liz was impressed with Blake's award and although she admitted to being a Christina fan, she chose Blake for her coach.
Alaskan native JR Aquine has garnered 45 million views on You Tube for his music.  His performance of "Just the Way You Are" by Bruno Mars had Adam, Christina, and Cee Lo singng his praises.  JR chose Cee Lo for his coach.
Agina Alverez has been singing since she was three and at one time had a recording contract; but she failed to awe the judges with her performance of "Turn the Beat Around".
Nicholas David's unique voice and musical style caught Cee Lo's attention early as Nicholas played guitar and sang "Stand By Me".
High school student Alessandra Guercio gave a performance that Adam said was refined for her age and Cee Lo said was a great performance.  Alessandra chose Adam for her coach.
Adanna Duro, Kelly Crapa, and Pauline all found spots on coaches teams.
The final performance of the night was from 16 year old Avery Wilson; an untrained singer who comes from a family of dancers.  Avery's performance was the only one of the night that turned all four coach's chairs.  The coaches called Avery's performance the most spirited reaction, beyond his years, astonished, inspired, humbled, and Blake said he turned his chair out of pure respect for Avery's vocal ability.  Cee Lo called Avery the golden child and a child prodigy.  Avery chose Cee Lo Green for his coach.
The teams so far…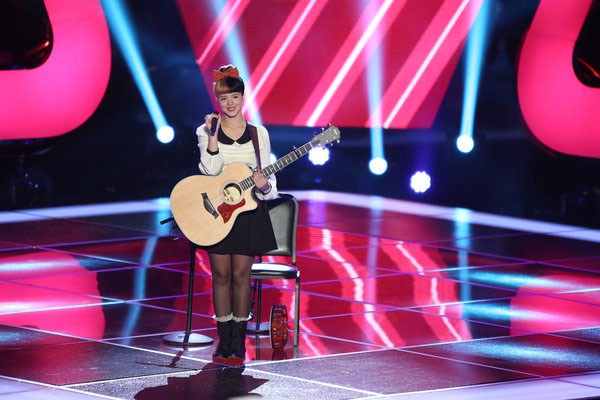 Team Christina:
De'borah
Devyn DeLoera
Adriana Louise
Aquile
Nelly's Echo
Lisa Scinto
MarissaAnn
Beat Frequency
Paulina
Team Cee Lo:
Daniel Rosa
Trevin Hunte
MacKenzie Bourg
DOMO
JR Aquino
Nicholas David
Avery Wilson
Team Blake:
Terry McDermott
Graciaa Harrison
Casey Muessignamm
Julio Cesar Castillo
2Steel Girls
Liz Davis
Kelly Crapa
Team Adam:
Bryan Keith
Joe Kirkland
Samuel Mouton
Loren Allred
Nicole Nelson
Melanie Martinez
Brian Scartooci
Alessandra Guercio
Adanna Duru