Recap: 'The Amazing Race' 23, Episode 4 - 'Where The Sun Never Sunsets'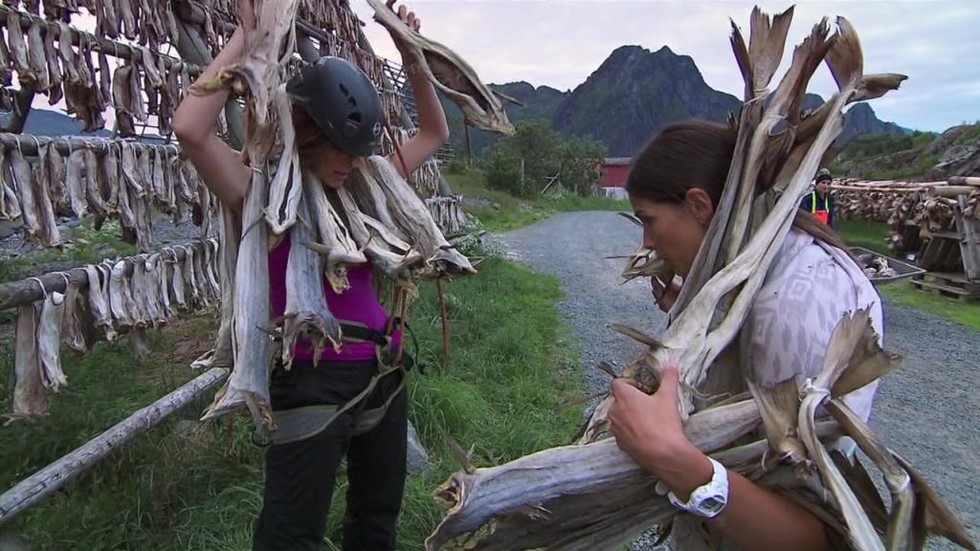 All teams are on the same flight from Lisbon to Bodo, Norway via Oslo where they will then take a ferry to Slovaer in the Arctic Circle.
It is 11:05pm and the sun is still out when the teams get to their first clue on the dock, the Detour.

For this Detour, teams will get to work with Slovaer's #1 moneymaker, fish. In Hang Your Heads, teams must use a metal spike and twine to string together six bundles of 10 fish heads each which they will then transport with a wheelbarrow to drying racks where they'll hang them the arctic sun. In Hammer of the Cods, teams must retrieve 15 pairs of dried cod from the top of 30-foot high drying racks and take them downhill where they will pound them with a large hammer to make one kilo of fish jerky.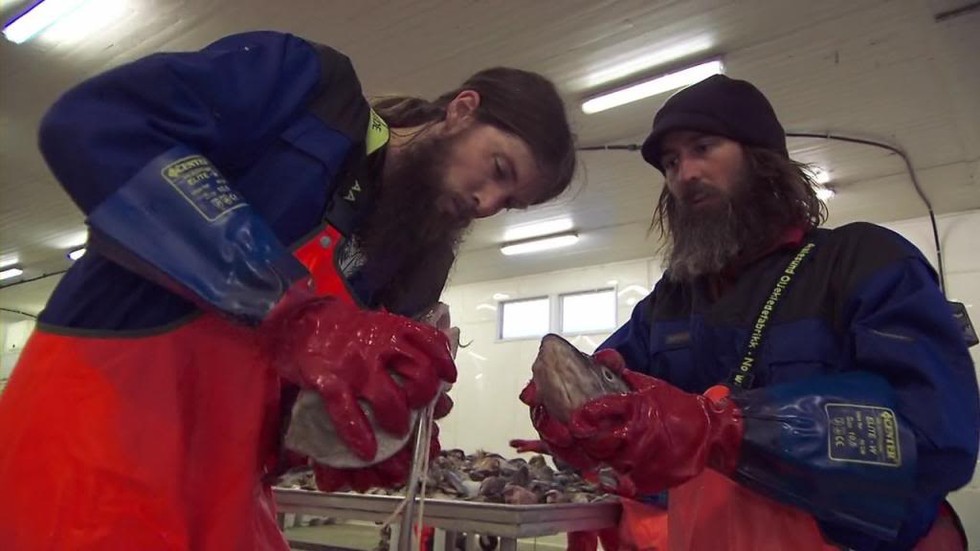 Teams ask the locals where John Berg Svinøya AS fish processor is located and find out it's 2 kilometers over the bridge. While Tim & Marie manage to quickly find a taxi, the others aren't. Brandon & Adam decide to go on foot.
Tim & Marie get to the fish factory, put on their gear and get started with Hang Your Heads. But Marie incorrectly tells Tim that they need only eight fish heads per bundle.
While Jason & Amy hop into their taxi, Leo & Jamal and Ally & Ashley decide to run it as well. Nicole & Travis, Tim & Danny and Nicky & Kim each wait for taxis.
Tim & Danny and Nicky & Kim decide to do Hammer of the Cods while everyone else gets to stringing heads. Jason & Amy give Tim & Marie the critical bit of info they were missing about the number of heads.
Tim & Marie are off to the drying racks first, but Jason & Amy are close behind. At the racks, Tim & Marie do not notice that there are poles marked with a Race flag. Jason & Amy do and get the next clue first. Brandon & Adam come find the correct pole and Tim & Marie ask what they're doing differently than them. The Beards say they have no idea and happily run off. The Exes try to figure out what's wrong with their bundles.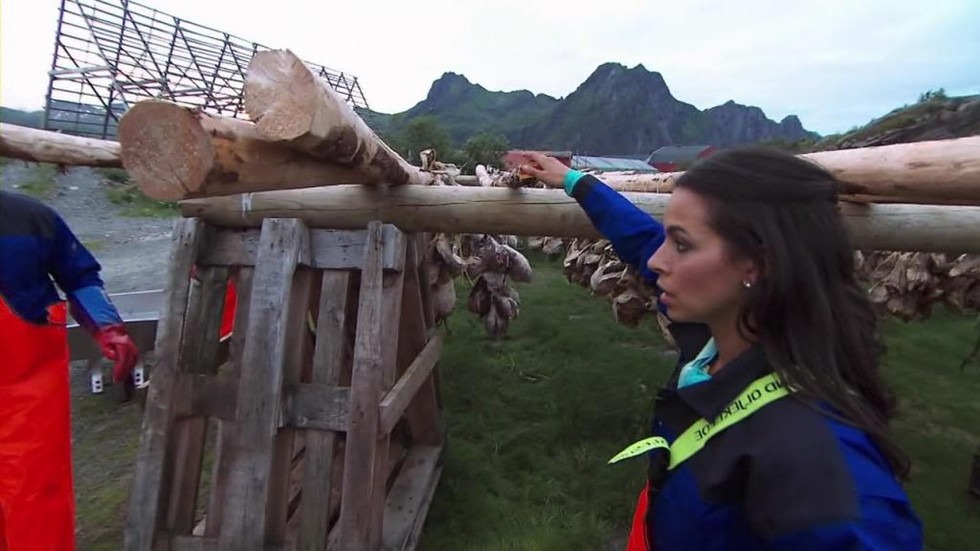 Leo & Jamal's wheelbarrow has a flat tire and their wifeys Ally & Ashley, who were last at the warehouse catch up and pass them up the hill.
Down the hill, Jason & Amy tell Nicole & Travis about the marked poles and when they arrive at the drying racks, Marie finally notices the Race flag on the end of the pole and both teams get their next clue.