Recap: 'Downton Abbey' Season 4 Episode 6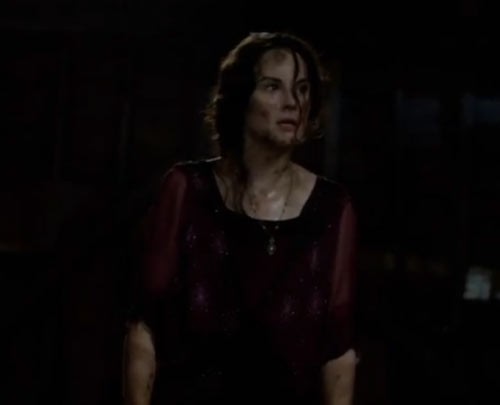 With only two episodes to go, last night's Downton Abbey had some fairly predictable plot developments, and one not-so predictable moment that made me wonder briefly if we had fallen into some sort of parallel Downton universe.
Warning: Spoilers below!
This episode opens with Robert leaving on the next boat to America.  Apparently Cora's brother is in big trouble, and needs his aristocratic brother-in-law to add a bit of clout to his tarnished name.  While Robert expects Bates to travel with him, Mrs. Hughes intervenes and enlists the help of Mary to get him to take Thomas instead, thus allowing Bates to stay by Anna's side.  Mary bullies Mrs. Hughes into telling her what's going on with Anna, though she doesn't tell anyone else.  Anna's relieved Mary now knows and they can be honest with each other once more, though Anna says that in the same breath that she tells Mary they don't know who the attacker was.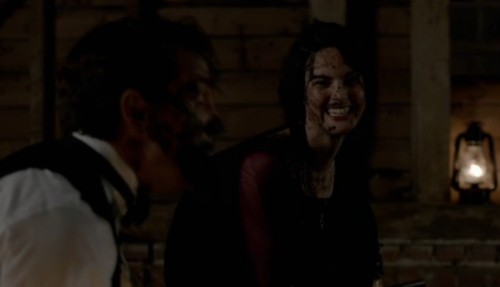 Mary's list of suitors grows as apparently she's unable to turn off the charm, even when covered in mud and pig filth.  In the course of a few months Mary's gotten three men to fall in love with her (well, I suppose Evelyn Napier's carried a torch for her for a while now, but still).  Charles Blake goes from finding her uppity and aloof to irresistible thanks to some bonding over pigs.  Yes, the much-talked about pigs arrive at Downton at last, only to knock over their water troughs and start to perish from dehydration.  Charles and Mary take a stroll out to visit them after dinner (as one does), and Charles immediately jumps into action and grabs some buckets, and to his surprise, so does Mary.  Afterwards they bond over a good old fashioned mud fight and then Mary shocks us all further by gasp! scrambling an egg for herself and Mr. Blake.  So, let me get this straight.  Mary's youngest sister, the rebel who married the chauffeur, didn't know how to boil water, but Mary somehow picked up how to cook an egg?  It doesn't really matter though, because this sequence with Mary and Charles was by far one of my favorite Downton scenes ever, and the chemistry between the two actors has me excited to see where things go from here.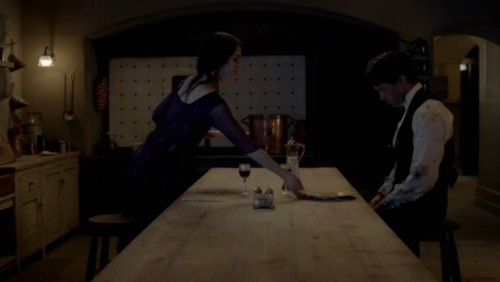 Evelyn informs Mary that he now has more competition thanks to the pig incident, to which Mary, when alone, releases a sigh.  Not a swoony sigh, but a "can't you guys see I'm still not ready to move on?" sigh.  And then there's that delightfully awkward moment when Lord Gillingham arrives, doing nothing to hide his continued feelings for Mary, and all three love interests are in the room at the same time.  Turns out Lord Gillingham and Mr. Blake served together during the war.  Sounds like they're about to fight another battle, and this time they won't be on the same side.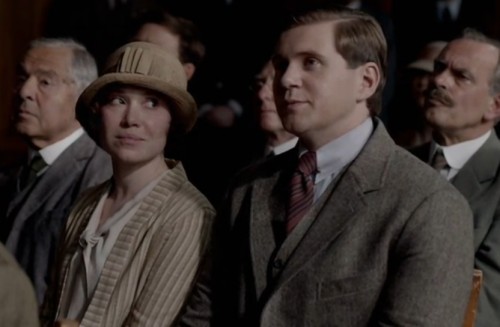 Also surprising was an interesting turn in Branson's love life.  Isobel convinces him to get back into politics and buys tickets to hear a political speaker.  But when Violet falls ill and Isobel volunteers to nurse her (in some pretty hysterical scenes between Maggie Smith and Penelope Wilton), Branson must go solo to the meeting.  There he sits next to an as-of-yet unnamed woman, and they seem to hit it off pretty well.  Here's hoping we'll see more of her.