Recap: 'Downton Abbey' Season 4, Episode 4 - Anna And Bates Drama Ahead!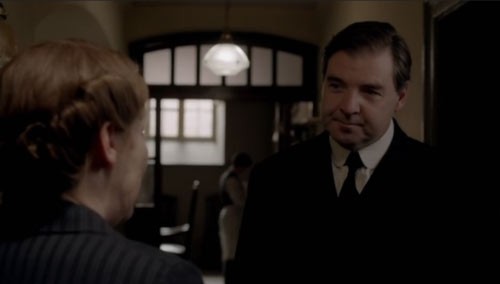 Well, they might as well have called last night's episode "The Anna & Bates Show" since that plot line garnered most of the attention.  I'm on the fence about the developments made there, but more on that later.  First, the recap!
Warning: Major spoilers below!
The focus of this episode was with the downstairs staff, so upstairs, things were pretty tame.  Mary learns of Tony Gillingham's engagement to Mabel Lane Fox.  She puts on a brave face in front of the family, but it's clear she's upset she missed the boat (did anyone else notice her wiping under her eyes while she was writing to congratulate him?).  Perhaps the arrival of Evelyn Napier (remember him from season 1?  He's the fellow who brought the infamous Mr. Pamuk into the house) will cheer her up.  It certainly seems to, given Mary's warm greeting.  Is it just me, or does Mary seem a lot more smiley this season?  Napier's working for the government, conducting a study on the large estates and whether or not they are viable in the post-war economy.  Mary spear-heads a campaign to get him, as well as his yet-unmet boss, to stay at Downton while they're in the area.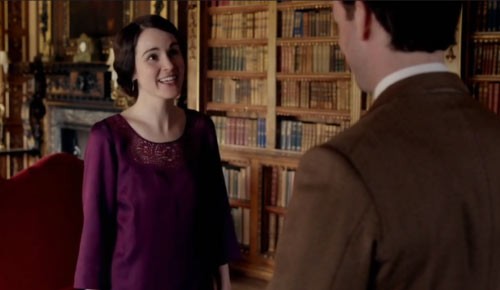 Elsewhere, Robert helps a tenant (Mr. Drew) keep his land on the estate (which has been farmed by the Drew family since the Napoleonic wars) by loaning him money to pay off his late father's debts.  Robert does this behind Mary and Tom's back, and I thought surely this would backfire somehow, given Robert's history with money.  But instead it reminds Mary of what a kind-hearted softie her Papa can be.  And it reminds Tom of his socialist roots, as he supports the idea that the farmer should not be thrown off his land.  Tom continues on his quest to figure out where he belongs, and mentions the idea of taking Sybbie to America for a fresh start, since he feels like he's in limbo at Downton.  One of my favorite upstairs scenes was seeing Mary and Tom with their children in the nursery (and to be reminded that they do indeed have kids!), and just seeing their friendship in general.  Mary's come to depend on Tom, and she's the one that speaks up when he mentions the idea of leaving, saying she doesn't want to lose him.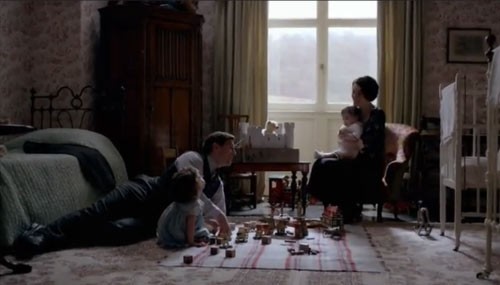 There's some hushed talk about doing something for Robert's birthday, and Mary is the one who proposes a party (a small one, mind you).  Well, look who has fully re-entered the land of the living.  Rose gets excited about this and goes into party-planning mode.  And that's basically all we see of her this episode (which I'm perfectly okay with).
Edith is also barely seen this episode, except to give a few worried looks toward the camera, and to make a trip to London and sort some things out at Gregson's office, which actually turns out to be a visit to a doctor.  Hmm, wonder what that might be about?  Oh, Edith.  And oh, Julian Fellowes.  If this is going where I think it is, you are sending a fantastic message: Want to fight against the current and make your own path separate from your aristocratic family?  Yeah, you'll pay for that.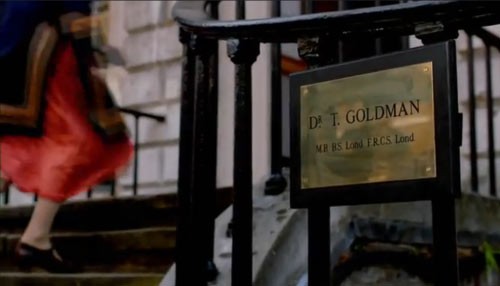 Downstairs, there's a new member of staff to get to know.  Lady Cora's lady's maid, Baxter, who is weaseling her way into her ladyship's good graces thanks to coaching from Thomas.  His purposes are entirely self-serving, as he wants to know what's going on upstairs at all times, and needs a new ally now that O'Brien is gone.  I like this Baxter character, and the whole Thomas/Baxter partnership thing, and I only wish they could have brought her in from the start, rather than irritating Edna.