Rebecca Loebe From 'The Voice' To Release New Album September 18
The Voice's Rebecca Loebe will release her next album, Circus Heart, on September 18 via her website and iTunes.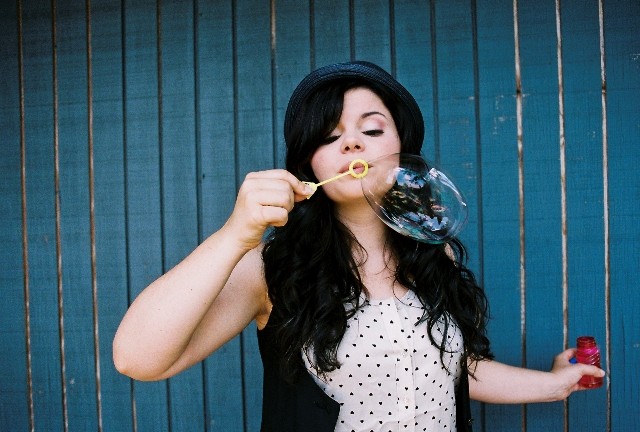 Loebe was a member of Team Adam during season one of The Voice. She was eliminated in the battle rounds after performing with quarterfinalist Devon Barley on a rendition of Radiohead's "Creep." Her blind audition version of Nirvana's "Come As You Are" was also included on the show's season one highlights album.
According to a recent interview with Big Red Chairs, the new release was entirely crowd-funded, which has become a trend for The Voice's performers. Angie Johnson, Nakia, Lindsey Pavao, Pip, the Shields Brothers, Charlotte Sometimes, and Tony Vincent are among the artists who have used crowd-funding to back their post-Voice projects.
"We depend on our fans to help us create the music that they depend on for entertainment or emotional release," she said in the interview. "I've sent out 250 copies to the people who pre-ordered the album. These 250 people helped me fund the entire album. Every single person who contributed was an integral part of funding the project and giving me the resources I needed to make this creative process work."
It's not her first experience with crowd-funding; every month on her website, RebeccaLoebe.net, Rebecca releases a full-length recording for download, with the $5 cost going directly to support her touring expenses.
In conjunction with the release of Circus Heart, Rebecca is planning to tour with several stops on the West Coast, including Los Angeles, San Diego and San Francisco.
Click here to read the full text of the interview.
(c)2012 Brittany Frederick/Digital Airwaves. Appears at Starpulse with permission. All rights reserved. No reproduction permitted.