Rebecca Da Costa Discusses Her 'Tough And Energy Draining' Role In 'Breaking At The Edge'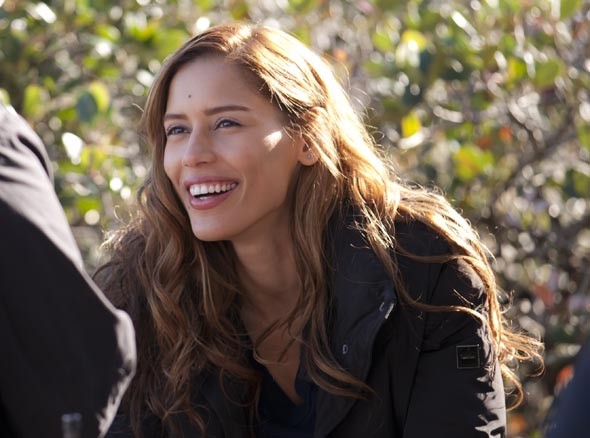 Bipolar, six months pregnant and attempting to get off of her medicine. This is the struggle that plagues Bianca Wood (Rebecca Da Costa), a woman who fears her unborn child's life is in danger by a supernatural entity, in Breaking at the Edge.
"It was a very hard role and I had no idea how hard it would be until I got there," Da Costa explained of her lead role. "She [Bianca] stops taking her medication and she has a bipolar crisis and becomes a little schizophrenic. It was very, very tough and energy draining."
Breaking at the Edge, directed by Predrag Antonijevic and written by Jake Kennedy and Nissar Modi, appears in three film festivals this month. The film also stars two familiar faces: Milo Ventimiglia and Andie MacDowell.
"Milo [Ventimiglia] is playing my husband and I couldn't have asked for a better partner," Da Costa boasts of her co-star. "The man is amazing." She also describes Andie MacDowell as "great" and "super sweet." Lucky girl!
Breaking at the Edge will appear at the Boston International Film Festival and the Charleston International Film Festival later this month. For tickets, see the links below.
Boston International Film Festival (April 18) - Tickets
Charleston International Film Festival (April 25) - Tickets