Rebecca Black Releases Second Single, 'My Moment' (Watch It!)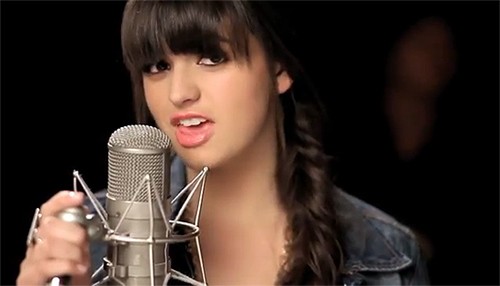 14-year-old singing sensation Rebecca Black released the follow-up to her YouTube smash single "Friday" Monday night, and you can check out the video right here.

"My Moment" is the title of her latest auto-tuned endeavor, and the video features the singer in the studio and strutting her stuff on the red carpet & in the dance studio.

Rebecca Tweeted, "Watch the world television premiere of "My Moment" on Entertainment Tonight at 7pm!"

Shortly after the video's premiere, the she re-tweeted a post from YouTube that read, "Drum roll, please. @MsRebeccaBlack has released a new video: http://t.co/TfZW550."

The video features back up dancers from popular Fox dance reality show So You Think You Can Dance.
The single will be released on iTunes Tuesday, and Rebecca has an EP scheduled for release next month.

Is "My Moment" better or worse than "Friday"? Let us know what you think in the comments!
Check out more Rebecca Black:

Rebecca Twitter
Rebecca Official Website
Rebecca Facebook