Reba McEntire Wouldn't Be Surprised If Kelly Clarkson Elopes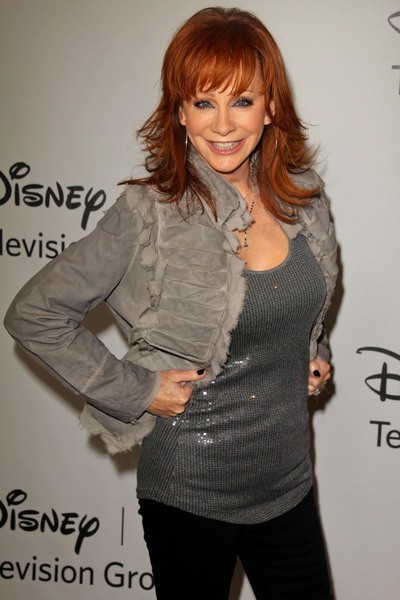 Reba McEntire has warned fans of her future stepdaughter-in-law Kelly Clarkson not to hold out hope for a huge celebrity wedding, insisting she's adamant the singer will elope.

The Since U Been Gone hit-maker became engaged to Brandon Blackstone earlier this month after a whirlwind romance.
Clarkson proudly showed off her huge canary diamond engagement ring to fans on Twitter.com after the proposal, but McEntire, who is married to Blackstone's father Narvel, is not sure their nuptials will be quite so public.
She tells Us Weekly, "We were having our Malibu Country cast Christmas party at our house here in L.A. and Narvel got the call from Brandon during dinner and he said, 'I'll call you right back. And then we got upstairs and each got on the phone and got to talk to both of them."

"(Clarkson) said a while back, 'Don't be surprised if we elope!' And I said, 'I will not be surprised!'"

"( A big wedding was) never my deal and I don't know that that's Kelly's either. I've had two weddings and they were both very small. Very few people. They really weren't even weddings. We had a preacher there, but that's it."