Reason Number 874 To Be Excited For 'Glee:' Sampling Queen

As if we weren't already counting down the days until the return of Fox's "
Glee
," there's now a new promo for the show. While May's pilot episode featured a show tune version of
Amy Winehouse
's song "Rehab," this clip uses the same let's-sing-popular-new-songs-to-make-choir-look-cool formula by using
Kanye West
's "Golddigger."
The source of our excitement, and, well, glee, however comes from the inclusion of
Queen
's "Somebody To Love"...a song that has long deserved the musical treatment. Ranking among our favorite bands and songs of all time,
Freddie Mercury
's voice and music is so theatrical that it screams "put me in a musical!"
Technically the song has hit the stage before...but to much lesser results.
Anne Hathaway
performed a merely pleasant rendition in 2004's "
Ella Enchanted
," but that didn't fully showcase the musical chops Hathaway displayed at this year's Oscars.
The song is also obviously part of the awful, overblown "We Will Rock You," the Queen jukebox musical that has inexplicably run in London's West End for the last seven years but will thankfully most likely never make it to Broadway.
Instead, "Glee" offers the talented Amber Riley (who sang the hell out of "Respect" in the pilot) soulfully tearing into the song. Hey Amber, we can be that somebody to love! Hurry up, September 16!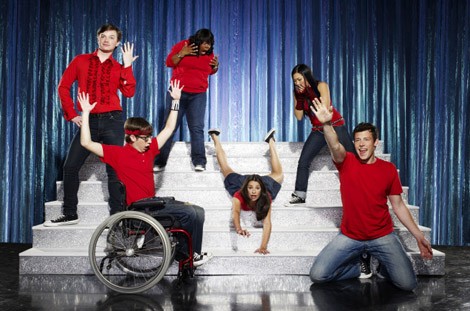 Image © Fox Broadcasting
Story by
Michael Mellini
Starpulse contributing writer