Reality TV Shows That Are Leading To The Downfall Of Humanity
The Real Housewives and its imitators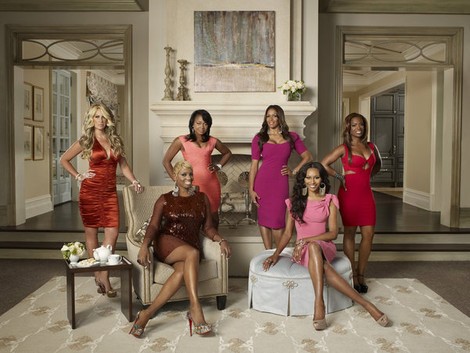 It's hard to turn on the TV without seeing a Real Housewives show. It feels like there's a Real Housewives show on every network, for every city. "The Real Housewives of Atlanta" is the series that put the whole franchise on the radar. The Season three finale and Season four premiere are the highest rated episodes in Housewives history. The women on "The Real Housewives of Atlanta" are all brash, unclassy, and money hungry. The two main cast members of the show, Nene Leakes and Kim Zolciak are annoying and arrogant. But they're the two main reasons why the show is so successful.
The Real Housewives series has become so successful, it's spawned many copycat TV shows like "Sister Wives," "Basketball Wives," and "Mob Wives." If you thought The Real Housewives shows were trashy, just watch their clones which are three times the filth. The "Basketball Wives," for example, features a bunch of gold digging ex-girlfriends and wives of NBA players who spread rumors about players and the women they've slept with. On top of that, they engage in ghetto brawls. While the "Basketball Wives" features rich hoodrats, the "Mob Wives" features just rats. The show is very similar to "Basketball Wives," but these women are married to incarcerated members of the Mafia and reveal details about their lives. Just wait til' their husbands come out of prison and find out about this.
It's safe to say that none of these women from these shows are role models. And none of them are civilized either. There's going to be a real problem in our society if little girls turn to their parents and tell them they want to be a Real Housewife or Basketball Wife when they grow up.