Reality Star Brandi Glanville Wears A Leather, Dominatrix-Like Outfit To McDonald's Party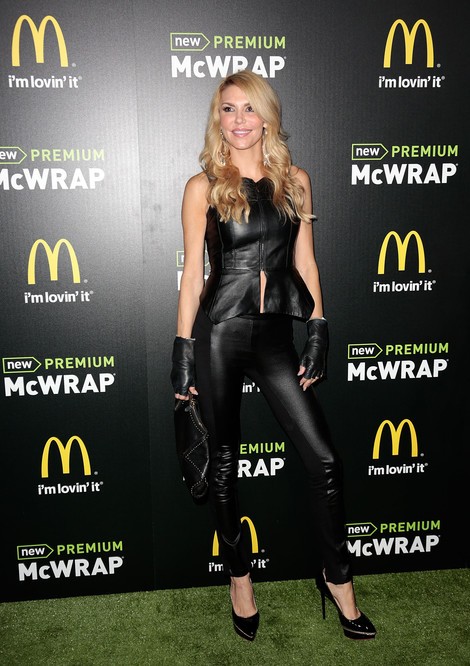 We spotted reality star Brandi Glanville at the McDonald's Premium McWrap launch party at Paramount Pictures Studios in Hollywood, Calif., earlier this week. The "Real Housewives of Beverly Hills" star stepped out entirely in black leather - tight pants, blouse, gloves and purse.
Earlier this month, actor Gerard Butler admitted he hooked up with Glanville after initially denying it. Butler confessed he slept with her during a beach party; however, she didn't tell him what she did for a living, and he didn't know her last name.
Glanville became famous after divorcing actor husband Eddie Cibrian, who left her for singer LeAnn Rimes. Glanville and Rimes have butted heads on numerous occasions over the years, and many of their fights have been made public through the media.
The reality star recently revealed in her new book, "Drinking & Tweeting and other Brandi Blunders," she paid $12,000 for vaginal rejuvenation surgery after her split with Cibrian.