Reality Queens: Five Favorite 'Real Housewives'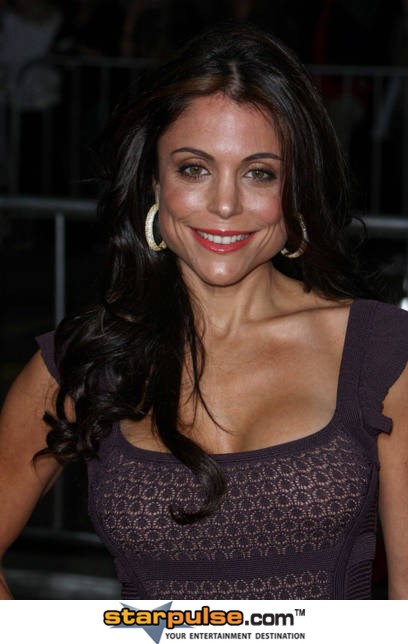 My idea of a perfect Sunday afternoon is diving on the couch and into a marathon of high-brow hijinks provided by my favorite guilty pleasure reality show, "The Real Housewives."  For five years, the mad scientists at Bravo have provided us with caviar and crazy, Fendi and frenemies with the Housewives franchise, which follows the glamorous and scandalous lives of rich wives in the country's biggest and trendiest locales such as Orange County, Calif., Atlanta, Ga., and New Jersey. 
On May 16, Bravo's premiere of the third season of "The Real Housewives of New Jersey" brought in a record-breaking 2.87 million viewers—the highest-rated premiere for the cable network that specializes in smart, unique reality shows—according to Entertainment Weekly.
In honor of "The Real Housewives of New Jersey's" successful debut—which showered us with fist fights at a baby's christening, man tears and absolutely no Danielle Staub—I'm counting down my favorite housewives of all time.
1. Bethenny Frankel, "The Real Housewives of New York City"
Bethenny Frankel, the neurotic skinny girl with the sharp tongue, is arguably the most famous of the wives, thanks to her rapid-fire wit and heartfelt candor about her painful past.  Though she was unmarried at the time of casting, Bravo producers clearly saw her for the compulsively loveable star she is, and thank goodness they did. Frankel was often the dynamic voice of reason and provided hysterical running commentary for the catty and often ridiculous lives of the other, more pretentious Big Apple housewives. Taking advantage of her newfound fame and business savvy, Frankel, a natural food chef, has written best-selling cookbooks and a memoir.  In 2010, she launched Skinnygirl Margarita—a 100-calorie cocktail that she recently sold to a distributor for a staggering $120 million, according to Time magazine.  Frankel has wisely left the Housewives after the third season for her own spinoffs "Bethenny Getting Married?" and "Bethenny Ever After."  Unfortunately, Bethenny's kinetic and colorful personality, is exactly what's missing from the current season of "The Real Housewives of New York City."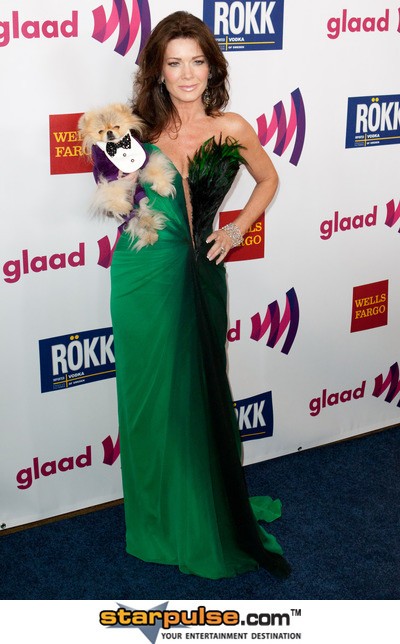 2.  Lisa Vanderpump, "The Real Housewives of Beverly Hills"
While other housewives have filed for bankruptcy and faced foreclosure, there is no doubting the sickening wealth of the women who reside in America's most exclusive zip code.  These women—including socialite Paris Hilton's aunts, child actors Kyle and Kim Richards, and Kelsey Grammer's villainous ex-wife, Camille—are richer than most of the housewives combined.  Despite it all, Lisa Vanderpump, a sassy British actress-turned-restaurateur, is surprisingly down-to-earth and a joy to watch.  She loves pink, her adorable dog Jiggy (whose clothing budget is probably bigger than mine) and her family, but she also has a zest for life and appears to stay away from the plastic surgeon, unlike a few of her Beverly Hills pals.  As an empty-nester, she isn't taking up scrapbooking or going to Curves, she is partying in Las Vegas and surviving the explosive drama at The World's Worst Dinner party thrown by Camille and instigated by the crazy and macabre medium, Allison DuBois and her electronic cigarette of doom.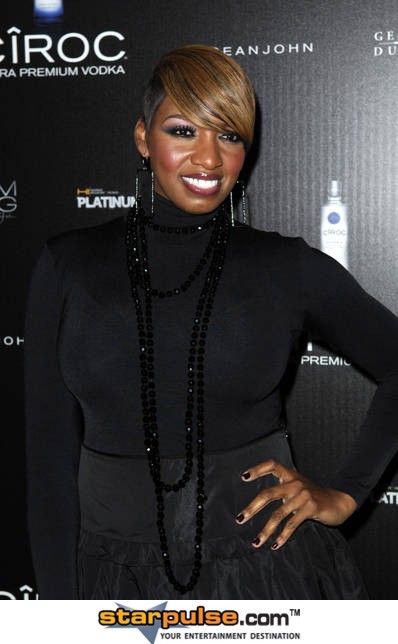 3.  NeNe Leakes, "The Real Housewives of Atlanta"
The Atlanta installment of the Housewives franchise boasts a peach of a woman in the fabulous and fierce, NeNe Leakes.  While other housewives are launching music and acting careers or even designing wigs, Ms. Leakes is keeping it real and hustling for her family.  This includes taking a job (internship?) as an entertainment correspondent for a local news show, writing a memoir, and being jealous of everyone as they do bigger things.  During the fantastically wicked third season (which averaged 3.5 million viewers, according to The Hollywood Reporter), Leakes takes on yet another job of inciting drama, including a malicious argument with her fellow housewife and frenemy, the wig-loving, tone-deaf, Kim Zolciak.  I love NeNe's skills for stirring up trouble and understand that she has some major marital problems, but I hope she is happier for next season, which is currently in production.  NeNe is also expanding her fame, having appeared on the latest season of NBC's "The Celebrity Apprentice."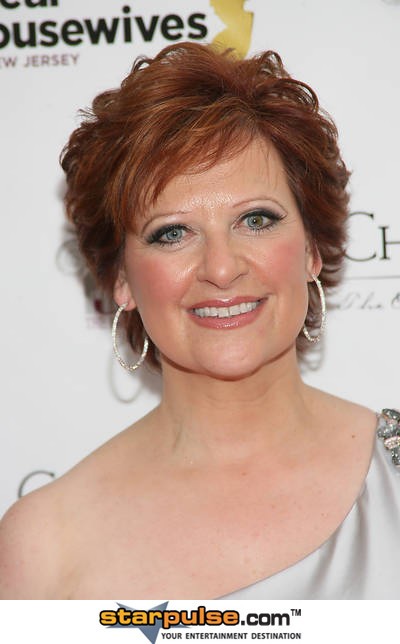 4.  Caroline Manzo, "The Real Housewives of New Jersey," Mondays, Bravo 9 P.M. EST
Most bloggers would probably choose the infamous and clueless table-flipper, Teresa Giudice as their favorite Jersey personality.  While I find Teresa's antics funny, infuriating and begrudgingly addictive, I actually love the endearing journey of matriarch, Caroline Manzo.  As the flame-haired godmother of all of the New Jersey ladies, Manzo has transformed from the seemingly average wife and mother to a woman exploring and enjoying the next chapter in her life.  She loves her children wholeheartedly, but can also hang with the younger wives when they go out to clubs, throw lavish parties and even embark on a chaotic cruise to Italy.  And who can forget the theatrical and awesome showdown with the despicable creator of drama, Danielle Staub last year?  As much as I love my mother, I'd love to be adopted by the Manzo clan for a day.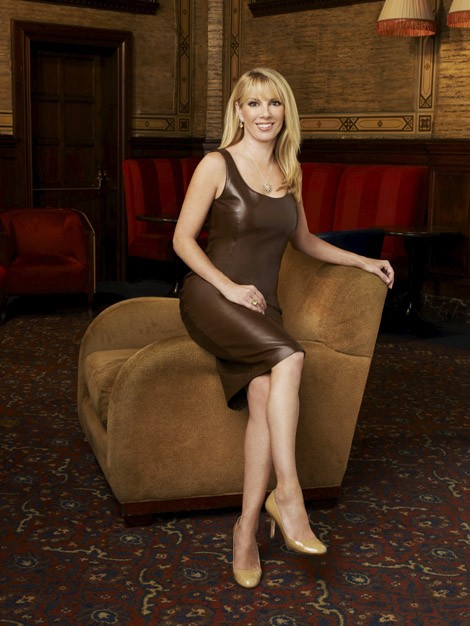 5.  Ramona Singer, "The Real Housewives of New York City," Thursdays, Bravo 10 P.M. EST
I don't think you can watch any Housewives installment without being simultaneously captivated and repulsed by the Oh-No-She-Didn't antics of at least one of the wives who willingly or unwittingly becomes the villain.  New Jersey had the certifiable Danielle Staub.  Beverly Hills has the delusional, nanny-loving Camille Grammer.  New York City has the crazy-eyed hummingbird in Ramona Singer.  This woman makes me physically anxious when she flits around parties and red carpets, nags the nearest waiter for her beloved nectar, Pinot Grigio, and flings insults at anyone within a ten-foot radius, yet I can't stop watching.  Currently airing on Thursday nights at 10 P.M. EST, the show is actually posing the difficult question if Singer is indeed an alcoholic by illustrating her constant need for her favorite wine and her increasingly volatile behavior after she imbibes. 
While I wouldn't be surprised if the cast gets overhauled after this season, I am definitely staying tuned for the three-week Moroccan extravaganza.  I hope it is the tear-stained, booze-soaked disaster that Bravo is teasing it to be.