'Real Housewives' Stars Teresa and Joe Giudice Hit With Federal Indictment For Fraud, Tax Evasion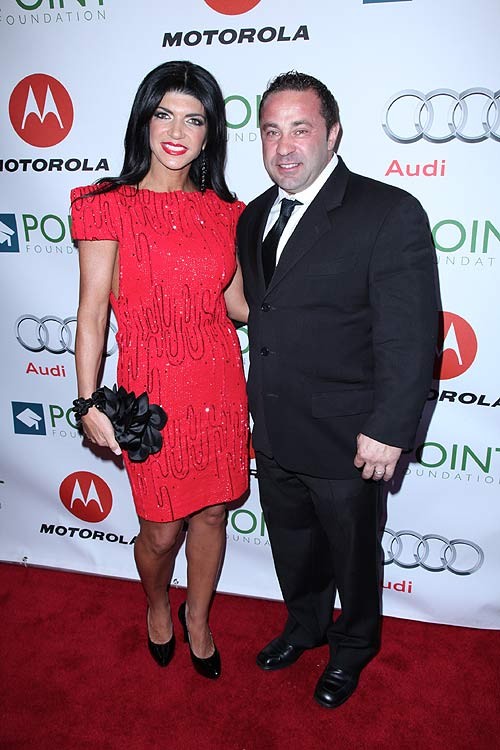 Real Housewives of New Jersey star Teresa Giudice and her husband Joe are facing bigtime criminal charges and face over 30 years in prison each if they're convicted.

The reality stars have been hit with a 39-count indictment from federal prosecutors, including tax evasion and bank, mail and wire fraud.

The couple allegedly lied in order to obtain over $4 million worth of loans from numerous banks from 2001-08, according to The New York Times, and they also withheld information from their 2009 bankruptcy filing.

Federal prosecutors said that the couple created pay stubs and tax forms from fake companies that "employed" Teresa, 41, in order to get the loans, and husband Giuseppe "Joe" Giudice, 43, never filed tax returns on over $1 million in earnings from 2004-08.

"Today is a most difficult day for our family," Teresa said in a statement on Monday. "I am hopeful that we will resolve this matter with the government as quickly as possible."
The couple also didn't report the $110,000 they made from the hit Bravo TV show on their Chapter 7 bankruptcy filing.
Teresa and Joe live in Towaco, New Jersey, and they have four daughters.