'Real Housewives' Star Teresa Giudice And Husband Joe Facing Two New Fraud Charges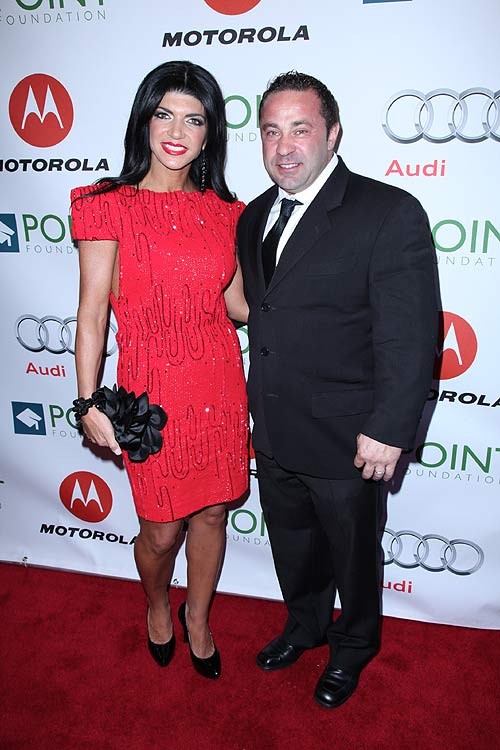 Real Housewives of New Jersey star Teresa Giudice and her husband Joe are in more hot water.

The federal government has added a pair of new charges to the 39-count indictment for bank fraud and tax evasion filed against them back in July.

One of the charges is against Teresa for lying on a mortgage application. The reality star listed her monthly income as $15,000 from a real estate job she didn't have. The other charge is for bank fraud.

In a statement issued on Monday, Teresa's lawyer Henry Klingeman said, "As she did with respect to the allegations contained in the original indictment, Teresa intends to plead 'not guilty' to the allegations in the new indictment.

"She looks forward to defending herself athe trial, scheduled for Feb. 24, 2014. Beyond that, we will answer all of the charges in court, not out."

According to the original indictment, the couple lied to obtain $4 million in bank loans between 2001-08 and also held information back in their 2009 bankruptcy filing.

Federal prosecutors say that the couple even went as far as creating fake pay stubs and tax papers for Teresa from companies that didn't exist.

If convicted, the couple face 30 years in prison each.


UPDATE: Teresa and Joe are set to be arraigned in court on Wednesday in Newark, New Jersey, on the two new charges.
Check out our favorite "Real Housewives" in bikinis here!