'Real Housewives' Star Brandi Glanville Got Drunk And Suffered Multiple Wardrobe Malfunctions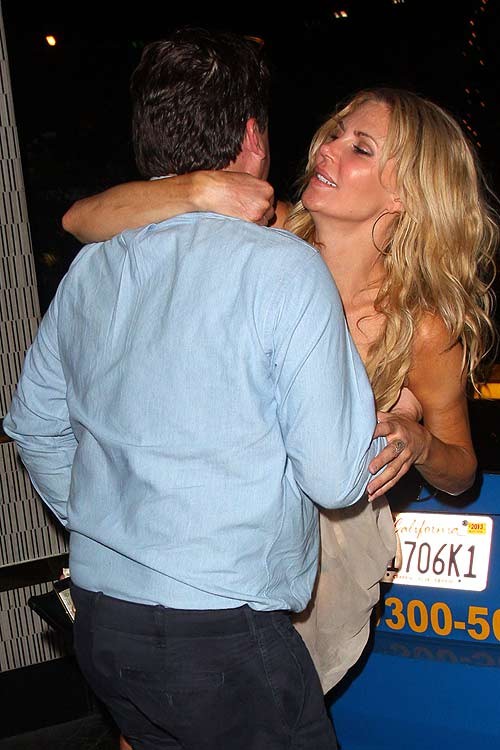 The Real Housewives of Beverly Hills star Brandi Glanville was spotted in West Hollywood Monday night looking a bit hammered as she bar-hopped to places like The Abbey, Dan Tana's and the London Hotel.

The reality star wore a loose, see-through dress with black panties underneath while she spent a night on the town with some gay friends, hitting several bars and having several drinks.

"I got drunk with my gays its not murder,,everyone kept sending us drinks," she tweeted Tuesday morning (yes, there were two commas). "I was being polite."

We assume she was probably nursing a mighty hangover also, judging by the photos, many of which show her struggling to keep her balance while a pal tried to keep her upright and keep her dress from falling off. She did suffer a wardrobe malfunction though and was photographed without her top (sorry pervs, we don't have that pic).
Her biggest wardrobe malfunction of the night came earlier, when she chose to wear the ensemble, which, we assume, got her ALL the attention she was seeking.

The star even has a sense of humor about the photos, joking on Twitter, "Dear paps hanging outside, I'm just walking my dog! All the 'good' pics were last night."

One follower praised her for not drinking and driving, while another said by the way she looked a "buncha guys were driving the plow."

"I didn't (drive) and I was with my 2 gay bffs so nobody was plowing anyone!" She replied.