'Real Housewives Of Atlanta' Star Kim Zolciak Weds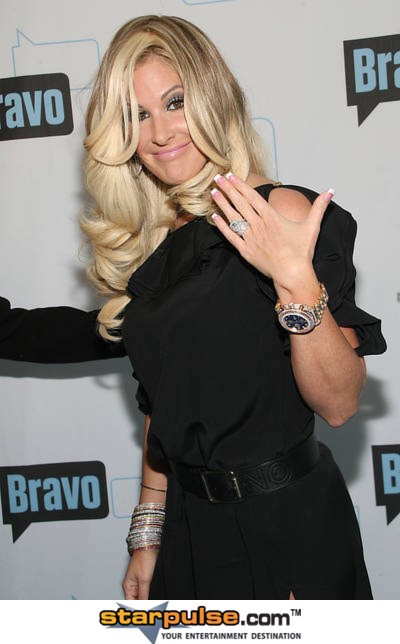 Kim Zolciak is now officially a 'Real Housewife of Atlanta.' The reality star tied the knot yesterday with Atlanta Falcons defenseman Kroy Biermann on 11-11-11.
The TV favorite tells Life & Style magazine, "This has been the happiest day of my life. It's been perfect. It's been a dream come true."
Zolciak also took time out during the day to tweet her excitement. Beautiful weather! Beautiful day!! I'm walking on a cloud and I'm so grateful!" "We did it!! Happiest Day of my life!!!"
At 34, Zolciak is eight years older than her new husband who is 26.
The couple, who became engaged last month, has a six-month-old baby.
Zolciak has two daughters from a previous marriage.
You can also check out the photos and details of her wedding dress here.