'Real Housewives Of Atlanta' Star Kenya Moore Releases 'Booty Boot Camp' Exercise DVD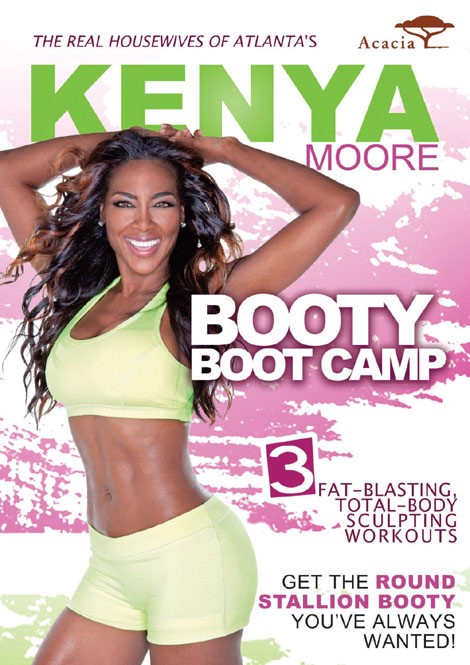 "The Real Housewives of Atlanta" star and former Miss USA Kenya Moore just released "Kenya Moore: Booty Boot Camp," which offers three 20-minute workouts to sculpt your lower body, shrink your waistline, flatten and define your abs, and lift and firm your backside.

Alongside instructor Nikki Veal, users will complete energizing fat-blasting workouts and be in red-carpet shape in no time!

Kenya explains, "I've had a passion for fitness since I was twelve years old while working out to an aerobics television show several times a week. Since then, fitness and staying active have been a huge part of my life. Whether I was competing in Miss USA or trying out for a new acting role, it's always been important to me to look and feel good and staying red carpet ready. I'm excited to share my fitness plan with the Booty Boot Camp workout so that everyone can be Gone With The Wind Fabulous!"

Moore joined Bravo's "The Real Housewives of Atlanta" this season. She is also an author, producer, director, singer, and CEO of her own production company, Moore Vision Media who also produces her Booty Boot Camp video.
Moore has appeared in more than 14 movies, including "Waiting to Exhale," and over 20 television shows. She's the author of "Game, Get Some," and her second book, "Invisible," will be coming out later this year.
Moore also released her hit single, "Gone With The Wind Fabulous" debuting at #30 on the iTunes charts.