'Real Housewife' Gretchen Rossi Shows Off Her Bikini Body In Las Vegas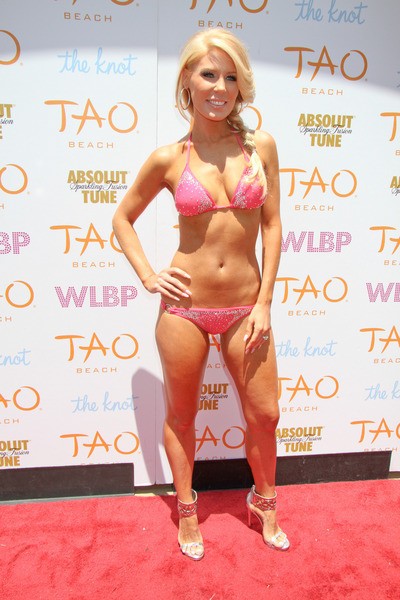 Gretchen Rossi hosted the world's largest bachelorette party at Tao Beach in Las Vegas, Nevada, over the weekend.
"The Real Housewives of Orange County" star wore a hot pink string bikini with silver heels. She attended the event with her fiance Slade Smiley.
She tweeted on Saturday: "Ok Ladies who's ready to party with me today for the 2nd Annual Worlds Largest Bachelorette Party @Taobeach and @lavolv nightclub tonight? Put your party pants on, we are going to have the best time! #Vegas #Fun."
The event included a wine party, chair massages, wedding dress contests and meet and greets with the famous Chippendale dancers.
Last month, "The Real Housewives of Orange County" celebrated its 100th episode.
Check out more photos of a bikini-clad Gretchen...