'Real Housewife' Gretchen Rossi Gets Patriotic In A Red, White & Blue Bikini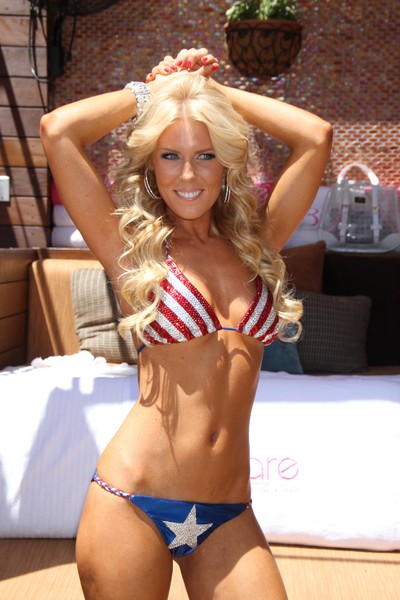 "The Real Housewives Of Orange County" star Gretchen Rossi hosted a party at bare pool lounge in Las Vegas over the weekend.
The reality star showed off her figure in a sparkling, American-flag inspired bikini.
Rossi recently judged The Art Institute of California OC Cotton Couture Fashion Show in Costa Mesa, Calif. She has also released a collection of designer handbags.