'Real Housewife' Bethenny - 'Getting Married' And Having It All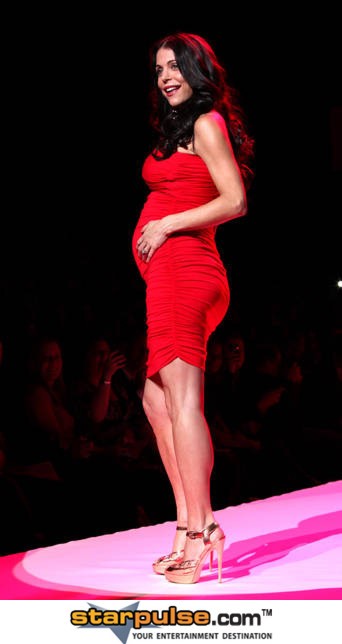 After watching Part 1 of The Real Housewives of NYC frightfest/reunion show, I was in desperate need of a light palette cleanser before turning in for the evening. Despite the instinct to run as far away from Bravo as possible, I didn't change the channel and was pleasantly surprised when "Housewife" Bethenny Frankel's spin-off, "Bethenny Getting Married?" turned out to be a perfect antidote to the uncomfortable mess that preceded it.

On RHONY, Bethenny proved that she was perfectly suited for reality TV. She's in on the joke but not playing a part; self aware but not infallible. Like Carrie Bradshaw on "Sex and the City," Bethenny was the voice of the viewer, commenting and observing the absurdities of the other, more extreme women in her circle, while simultaneously trying to figure it all out herself. As the anchor of this ensemble show, Bethenny's candor about her own triumphs and challenges made her easy to root for and a prime candidate for her own show.

The first episode of "Bethenny Getting Married?" was sweet, funny, emotionally charged, and thoroughly entertaining. Frankel's got more than enough going on to fill an hour without 5-7 other ladies yapping over her. For one, she's got a solid career that involves food, books, and booze. Then, there's the fact that she's six months pregnant, engaged, and planning to get married in a little over a month. She also has several broken engagements under her belt and serious commitment issues stemming from a tumultuous childhood and rocky non-relationship with her father, who recently passed away. Bethenny puts it all on the table and that's fine, because she's smart enough to know that this is what makes good reality TV and savvy enough to roll her eyes before anyone else has a chance.

Frankel is surrounded by a likable cast of characters that include her fiancé, Jason who is gamely along for the ride,  an assistant that actually seems to be working most of the time, and a TV friendly "intern," who we see Bethenny cast from a batch of less telegenic applicants. Who knows if the Ryan Seacrest-type kid she selected was the most qualified or competent, but the interview process was hysterical, and an early sign that Bethenny is totally nailing her new gig.