Raw Look At Kings Of Leon's Pentecostal Past To Premiere At Tribeca

The Kings of Leon's Christian background has been explored in a candid new documentary, which will premiere at the upcoming Tribeca Film Festival in New York.

Talihina Sky features never-before-seen home video footage of brothers Nathan, Caleb and Jared Followill growing up in rural Tennessee, the sons of a Pentecostal preacher.

The film also features candid backstage footage, bust-ups, hunting and fishing trips and film from drummer Nathan's 2009 wedding to singer Jessie Baylin.

And there's also rare interview footage with the Followills' preacher dad, who admits he still struggles with the fact his three sons and their cousin Matthew have chosen rock 'n' roll over a religious career.

He states, "I don't wanna say my kids are going to hell or anything like that, but, as far as what I envisioned, it's a little different."

The explosive documentary is named after a track from the band's first album, "Youth and Young Manhood."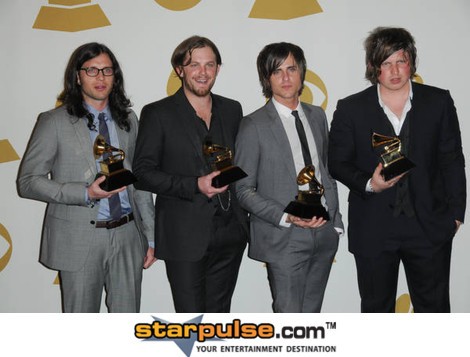 Click for more great Kings of Leon pictures: