Rascal Flatts 'Blindsided' By Label Closure

Country stars Rascal Flatts have been left "blindsided" by the decision to shut down their long-term record label by its owners at Disney, insisting they had no idea about the plans.

The band has called Lyric Street Records in Nashville, Tennessee its home since forming in 1999, and had planned to release their new album via the label later this year. However, Disney bosses failed to tell the trio they were closing the label for good and frontman Gary LeVox admits he is dumbfounded by the news.
 
He tells the Associated Press, "It's just a sad deal. That was our family for 12 years. It just kind of blindsided us. It was just kind of out of the blue. It's still a little shocking."

Nonetheless, the singer has assured fans Rascal Flatts' new as-yet-untitled disc will go ahead as planned. He adds, "It will be out on somewhere (sic). We're still moving full steam ahead and we're just pumped about the new stuff that we're cutting."
 
Disney executives announced the doors of Lyric Street Records would be closing last week.
 
A statement released by Bob Cavallo, chairman of Disney Music Group, read: "The Lyric Street team has had an amazing run, building a slate of well-known artists including the superstar act, Rascal Flatts. But given the changing nature of the music business and the more streamlined priorities of the Studios, we need to find alternative ways to create and market new artists and their music to consumers. I'm tremendously proud of what the team has accomplished."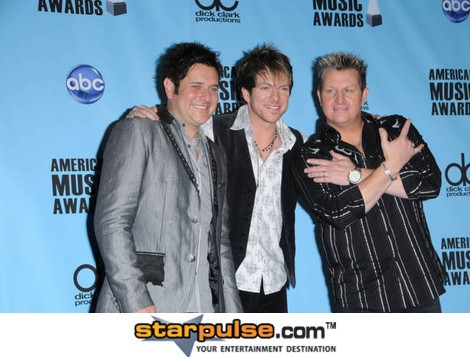 Click Here For More Rascal Flatts Pictures