Rappers And Their Sidekicks

Ever wondered why rappers need sidekicks to help them rap a song? Why do they need that extra guy hanging around in the background doing nothing of great significance? Sometimes these side guys can actually rap themselves and end up with their own solo albums, but eventually, they all seem to fail miserably and disappear. We've all seen it happen.
Mase, Loon, and Farnsworth Bentley (also known as Fonzworth Bentley)
P. Diddy
, for instance, has had his share of sidekicks from Mase to Loon to Farnsworth Bentley. Mase is a perfect example of a side guy who blossomed while P. Diddy was at his side and with his own debut album "Harlem World," however; he soon fizzled and disappeared to then re-emerge as a preacher. From rapper to minister - wow! Somehow rapping and preaching the word of the Lord do not seem to be directly correlated. Then Loon, Diddy's next sidekick appeared on his song "I Need A Girl, Pt. 2." He also had his own solo album, which bombed, and was also featured on a 3LW song ("I Do") and a Toni Braxton song ("Hit The Freeway"). Question is, where the heck is Loon now? Finally, there was the silliest sidekick of them all, Farnsworth Bentley. Known to carry an open umbrella over P. Diddy's head to shade him from the sun, all Farnsworth did was act a fool dancing about when he appeared in a Diddy video. Presumably he could not have been too silly a character; after all, the man did manage to get his on reality TV show on MTV earlier this year called "From G's to Gents." And, he did attend Morehouse College, so Farnsworth is top of the line sidekick.

Arab
Like two peas in a pod, wherever you see young rap phenomenon
Soulja Boy
Tell Em, you are bound to see his sidekick Arab. Is there anything that Soulja Boy Tell Em does not do with Arab? These two appear to be true BFFs. Move over
Paris Hilton
. Arab raps on pretty much every Soulja Boy Tell Em song and he's quite good, but he's yet to have his own album. See that's the thing about being the side guy, you are always waiting for your turn. You can't overstep your boundaries and you can't overshadow the person whose sidekick you are. A sidekick is a sidekick because they are never considered as good as the person they are sidekicking for, even if they may be. They are simply there to make the other person look better. And, what can we say about Arab, except that he does his job well. "Crank That Soulja Boy" Arab, try not to disappear into the abyss once you finally do get your sidekick solo career.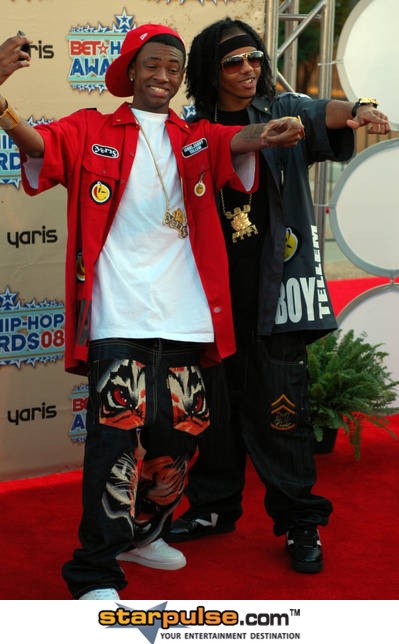 Lil' Wayne
There are some instances where a rapper's sidekick becomes more famous than the rapper himself. A perfect example is
Birdman
and Lil' Wayne. Well, these two can actually be considered partners, but Lil'Wayne's career and popularity has way surpassed that of Birdman's. Proving that sidekicks are not necessarily made to stay in the background, if they play their cards right and know how to survive in the rap game.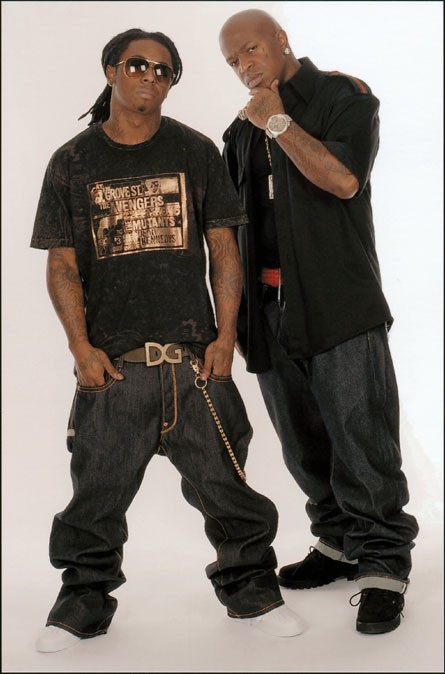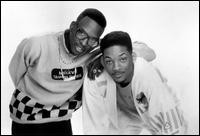 DJ Jazzy Jeff
The ultimate rapper-sidekick pair has got to be DJ Jazzy Jeff and the Fresh Prince. This is how box office star
Will Smith
got his start in the entertainment business. He rapped his way to the top and eventually got into acting, however, Jazzy Jeff has not faired quite as well as Will. He's had a few breaks here and there and appeared on a few episodes of "The Fresh Prince of Bell Air," when Will starred on the show, but where is he now? Is he dj-ing, producing, writing, what? Where are you DJ Jazzy Jeff? Is Will Smith helping you out with a few million here and there? We want to know.
Word to the wise, if you are going to enter the rap game, make sure you are the main man, not the guy in the background.
Who is your favorite rapper-sidekick combination? Make a comment!
Story by
Doshka Harvey
Starpulse.com contributing writer