Rapper Tyler, The Creator Was The One Speeding Around Justin Bieber's Neighborhood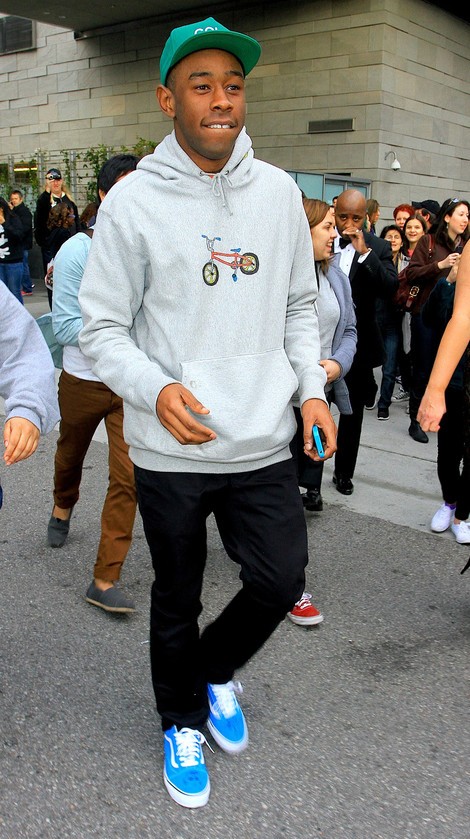 Rapper Tyler, The Creator has admitted he was the one speeding through Justin Bieber's Calabasas, Calif., community in a sports car last week.
Reports inferred that the pop star had annoyed and angered his neighbors with his reckless driving; however, Tyler has revealed it was him behind the wheel of his pal's car.
 
The rapper explained on Twitter: "That Was Me Behind The Wheel Of Justins Vehicle. Don't Blame Him. People Are Actually Evil Swearing Up And Down That It Was Who It Wasnt."
Last week, retired football star Keyshawn Johnson confronted Bieber for reckless driving. Then cops pulled over the singer's vehicle for speeding, but pal Lil Twist was behind the wheel.
California police are continuing to investigate claims that Bieber, 19, was driving too fast around his neighborhood.
Meanwhile, the rumor is that Bieber uses his bodyguard to pick up chicks for him at nightclubs. A source told RumorFix: "All the clubs didn't care about his age because of the amount of money he spent."