Rapper Tone-Loc Sentenced To One Day In Jail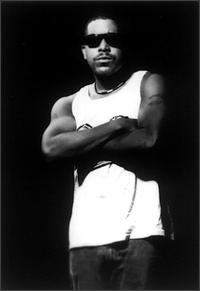 Rapper Tone-Loc has been sentenced to one day behind bars after pleading no contest to charges stemming from his arrest in June.

The hip-hop star, real name Anthony Smith, was detained by cops following an alleged altercation with the mother of his child in an apartment complex in Burbank, California.

Police reportedly then discovered an unregistered assault rifle during a subsequent search of the premises.

Loc originally pleaded not guilty to the felony charges in June, but on Monday, he pleaded no contest to one count of possession of an assault weapon and one charge of corporal injury to a spouse, cohabitant or child's parent.

Superior Court Judge Patrick Hegarty handed Loc a sentence of one day in county jail, three years of probation and 30 days of community service.
He also ordered the rapper to attend 52 weeks of anger management counseling, reports the Associated Press.