Rapper Soulja Boy Arrested For Illegal Gun Possession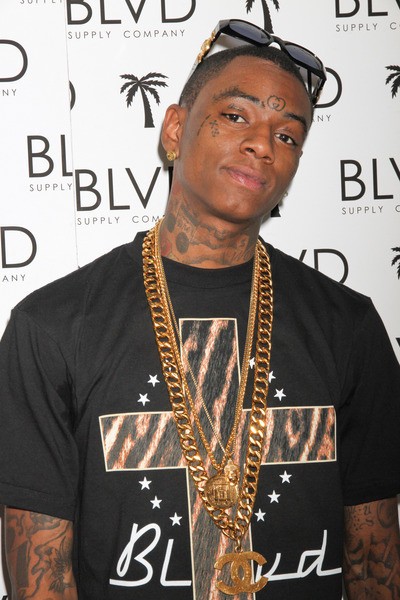 Early Wednesday morning, rapper Soulja Boy was arrested in California for gun possession.
Police in San Fernando Valley pulled over a car that the hip-hop star, 23, was a passenger in. They stopped the vehicle due to a minor traffic violation.
According to TMZ.com, authorities detained Soulja Boy, real name DeAndre Way, because he was reportedly illegally in possession of a loaded gun.
Soulja Boy was booked at a local jail.
Last January, the rapper's pal Abrahim Mustafa was driving Soulja Boy's expensive Bentley when it collided with a motorcycle.  He was later sued over the alleged hit-and-run accident.
The rapper gained popularity for the 2007 hit "Crank That." At age 16, he was the first person to write, perform, and produce a number-one song on the Hot 100. The song also earned him a Grammy nomination.