Rapper Loon Detained In Belgium On Drug Trafficking Charges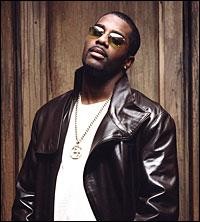 Sean 'Diddy' Combs' former rap protégé Loon has been arrested in Belgium on suspicion of drug trafficking charges.
 
The star, who was born Chauncey Hawkins and converted to Islam in 2009, was stopped by police upon arrival at Brussels Airport en route to attend a lecture at the Islamic and Cultural Centre of Belgium last Tuesday.

Reports suggest the one-time Bad Boy Records artist, who changed his name to Amir Junaid Muhadith, was previously indicted for trying to smuggle heroin into the U.S. and was detained by cops in Belgium on the Patriot Act.

A representative for Loon addressed the star's legal troubles in a post on his Twitter.com page on Saturday, claiming the allegations are years old.

The spokesperson writes, "Please make dua (pray) for brother Amir who is going through trials as an ALLEGED action dating back years ago before his embracing Islam."

Loon is currently being held in custody in Vorst.