Rapper Juelz Santana's Studio Raided By Police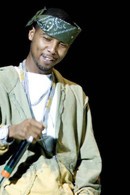 Rapper Juelz Santana was forced to axe a gig in Chicago, Illinois on Friday after his studio in New Jersey was raided and a member of his Skull Gang crew was arrested on gun and drug charges.

Santana's World recording studio was busted by officers from the New Jersey Bergen County Prosecutor's Office and Gang Unit last Thursday following a 10-month undercover investigation. 
Rising hip-hop star Hynief, real name Toby M. Raynor, was taken into custody after a search of the building turned up two loaded 9mm handguns with additional boxes of ammunition, while cops also discovered a large stash of top grade marijuana.

Santana is not believed to have been present when the raid took place, but he had to scrap plans to hit the stage with rap pal Twista in Chicago on Friday as a result of the legal trouble.

In a post on his Twitter.com blog on Saturday, he apologized to fans, writing, "A! If it aint 1 thing it's another smh (shaking my head) sorry to all the people in chi-town that came out last night I couldn't make it!! Trouble wit the law (sic)."

He also revealed Hynief had been bailed out after posting a $50,000 bond.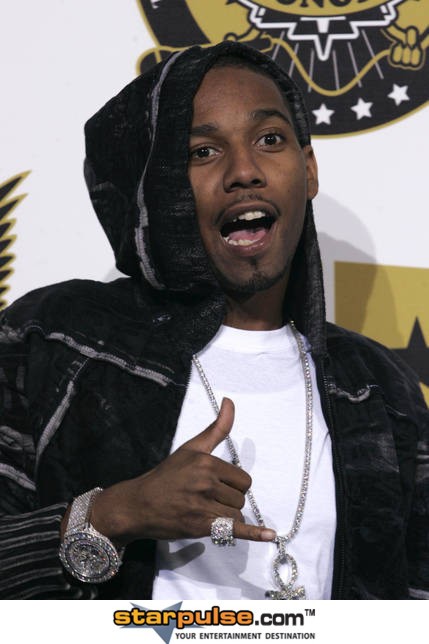 Click Here For More Juelz Santana Pictures