Rapper B.G. Indicted On Gun And Conspiracy Charges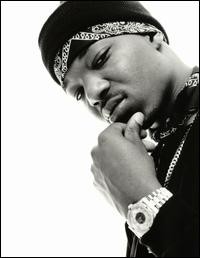 Rapper B.G. has been indicted on gun and conspiracy charges by a federal grand jury.

The hip-hop star, a former member of Bryan 'Baby' Williams' Hot Boyz group, was arrested in his native New Orleans, Louisiana in November 2009 after he was found with three firearms in his car - two of which had been reported stolen.

Cops have charged him with two counts of felony weapons possession and conspiracy to obstruct justice, while two associates were also booked on illegal gun counts.

The star, real name Christopher Dorsey, pleaded not guilty to the weapons possession charge last year.

Dorsey was indicted on the charges on Thursday. If found guilty, he faces up to 10 years in prison and a $250,000 fine on the weapons charge, and up to 20 years behind bars and a $250,000 fine for the conspiracy charge.