Rapper Angel Haze Defends Miley Cyrus Over Washington Post Article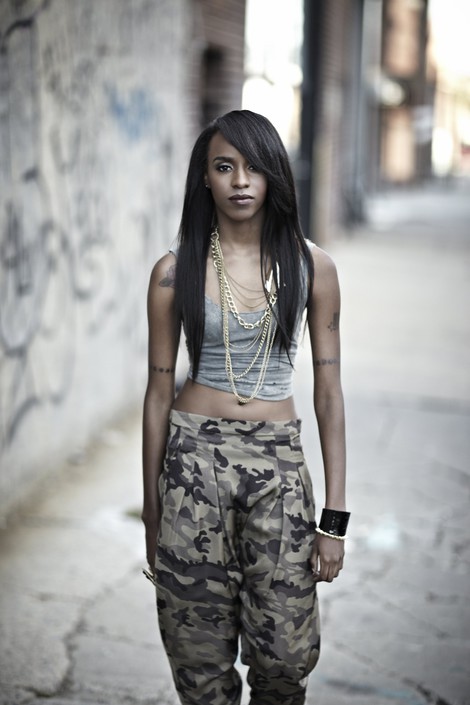 Detroit based rapper Angel Haze has spoken out in defense of Miley Cyrus after the former child star came under fire over her racy routines, skimpy outfits and provocative performances, branding the criticism "total idiocy."

Cyrus has hit headlines over the last few months by stripping off for numerous photo shoots to promote her new music, while her risqué performance with Robin Thicke at MTV Video Music Awards also made her big news.

Nevertheless, Cyrus' antics have also attracted stinging criticism, including a particularly harsh column by the Washington Post's Richard Cohen, who called the singer/actress a "tasteless twit" and claimed "acts such as hers not only objectify women but debase them." He also included a reference to the Steubenville High School rape case of 2012, when a drunken girl was molested by a group of fellow students who documented the incident online.

Angel Haze, real name Raykeea Wilson has now spoken out about the article, insisting she was furious to read the comments about Cyrus and the Steubenville case, and she has urged critics to leave the young star alone.

In a series of posts on her Twitter page, Haze writes, "Recently been asked about Miley Cyrus way too much. Was particularly perturbed by the whole Washington Post thing. Let me just vocalize... How utterly f**king stupid I think it is for a national news publication to post that her dancing is why things like Steubenville happen... That is terrible journalism, s**t shaming, and complete and total idiocy all at once. If Miley Cyrus wants to dance, let her. A female dancing doesn't mean she's 'asking to be raped'...

"Women are allowed to not feel enslaved by any opinion that suggests that the display of any sort of sexuality is wrong... You are what's wrong with the world, it's 2013... I just don't get it."