Rapper 2 Chainz Escapes Drug Charges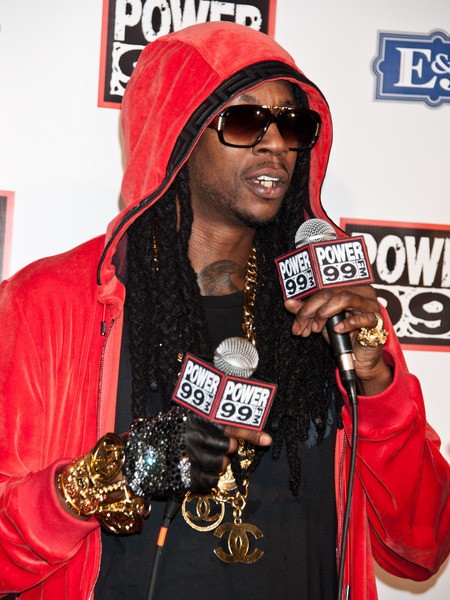 Rapper 2 Chainz appeared before a judge on Wednesday and was found not guilty on marijuana charges.
The rapper, real name Tauheed Epps, was arrested in Maryland in February during a routine traffic stop. When officers searched the van, they found marijuana inside a backpack and charged 2 Chainz with possession.
Over the last year, 2 Chainz's career has surged. His debut album, "Based on a T.R.U. Story" hit number one on the Billboard charts. He has collaborate on tracks with Big K.R.I.T., 8Ball & MJG, Lil Scrappy, David Banner, Lil Wayne, Teairra Marí, Kanye West, Big Sean, Pusha T and Nicki Minaj among others.
His drug charges made headlines after fellow rapper Nas was forced to cancel his Live Nation Movement festival, citing "visa issues resulting from a pending unresolved court case" as a main reason."
Previously known as Titi Boi, 2 Chainz is from College Park, Georgia. He was previously signed to Ludacris' record label Disturbing tha Peace with Dolla Boy as Playaz Circle. He is currently signed to Def Jam.