Rapper 2 Chainz Busted For Felony Drug Possession While Trying To Board Plane In L.A.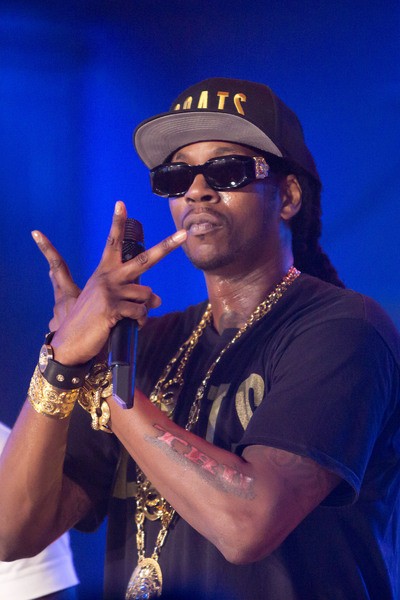 Rapper 2 Chainz has been arrested and booked on felony narcotics possession after law enforcement officers caught him with marijuana and promethazine while boarding a plane at Los Angeles International Airport (LAX) on Tuesday.

The 35-year-old star was in possession of less than an ounce of weed and prescription drug promethazine, which is one of the main ingredients in the codeine-based prescription cough syrup used to make "purple drank" -- aka "sizzurp."

The drink was popularized in the underground rap scene in Houston, Texas, and was popularized by the late DJ Screw, who died of a codeine, alcohol and promethazine overdose in 2000.

The star, real name Tauheed Epps, had a run in with the law over the weekend, when reports that he and his 14-strong entourage were the victims of an armed street robbery when three men approached them and demanded his wallet and phone.

According to police Sergeant Dennis Toomer, shots were fired during the incident and the three assailants got away.

But a police spokesperson has claimed that a friend of the rapper was the actual victim of the robbery and said 2 Chainz was there, but he wasn't the target.

"He was not the victim of a robbery. He was there, but he wasn't the victim," the rep told Radio.com.

2 Chainz later disputed the whole story on his Twitter page, saying that there was no robbery or shooting and that he and his friends were just smoking pot before his performance at the Summer Jam concert in nearby Oakland.

"Rule #1 if a rapper gets robbed people usually post (photos of) items that has been taken," he tweeted on Monday. "Rings, chains, watch, money etc. Rule #2 if a rapper gets shot he usually go to hospital or dies. Rule #3 we definitely got geeked up (high) in San Fran, best smoke in the world. 2 blessed 2 stress."