Randy Travis Is 'Awake & Alert,' Interacting With Friends & Family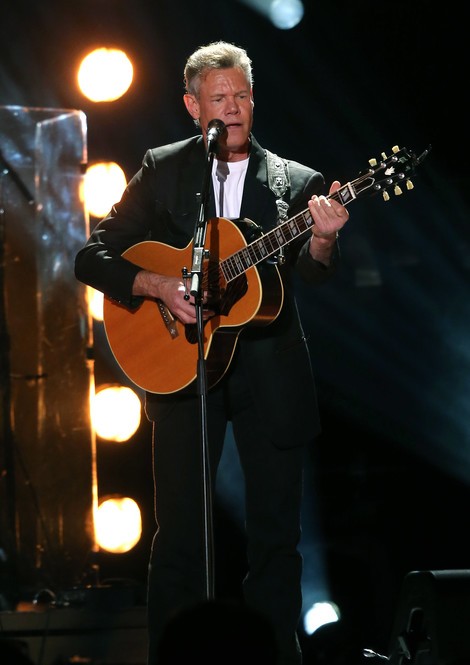 Randy Travis is recovering and interacting with family and friends after surgeons operated on him at the Heart Hospital Baylor Plano in Texas to relieve pressure on his brain. He is awake and in stable condition.
The country singer, 54, is expected to remain in the hospital for several more weeks before undergoing physical therapy.
The hitmaker was admitted to the hospital on Sunday, July 7, due to a heart condition that he developed after battling a viral respiratory illness in May. Two days later he had a procedure to place a pumping aid device in his heart. Shortly after, he had a stroke.
Gary Erwin MD, Pulmonary and Critical Care Specialist, posted a video on YouTube, saying: "Mr. Travis is no longer requiring any mechanical devices to support his heart... but he remains on (a ventilator). In terms of his stroke, he has responded well to the surgical procedure... and we are seeing improvements... He is awake and alert, interacting with his family and friends and beginning to start doing some early physical therapy... (but) we anticipate it will take months to recover form the stroke."
Travis' fiancee Mary Davis also appeared in the video, saying: "I just want to thank the friends and family, the outpouring of love and affection that has shown up at the hospital and at home... I know that those prayers have helped to mend his heart alongside the skilled hands of the (medical staff at the hospital).
 
"Randy feels the love of his fans. His friends and family have all been touched by that... He is responding well to voices and he sees and he understands and he's miles beyond (what) we ever thought he would be a few days ago. It's heartwarming to see that we have such a strong person under there... We ask for your continued support and I know that Randy will be so touched by that."