Randy Rhoads Executors File Lawsuit Over Unauthorized Film And Book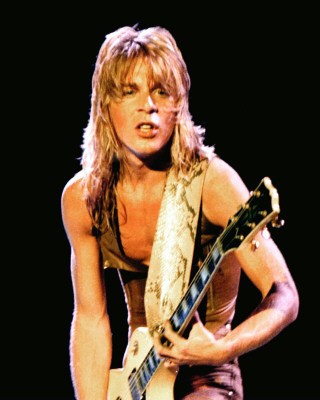 The executors of Randy Rhoads' estate have filed a lawsuit against the producers of an unauthorized documentary and biography about the guitar great.

In 2007 director Peter Margolis reached an agreement with the guitarist's relatives to create a movie about the former Quiet Riot star's life. The project was expected to be completed by 2010, but Margolis and filmmaker Andrew Klein allegedly missed the deadline and have only recently wrapped the film.

Now, executors are taking legal action over the pair's alleged failure to complete the documentary to the family's liking and within the agreed time frame.

In addition, the late star's mother Delores has discovered Margolis and Klein have published a coffee table book featuring photos of her son - without the family's consent.

Estate chiefs are seeking unspecified damages for fraud, breach of contract, invasion of privacy, misappropriation of rights of publicity, and the unauthorized use of personal information and photos, according to Blabbermouth.net.

Ozzy Osbourne's former guitarist died in a plane crash in 1982.