'Randy Jackson Presents: America's Best Dance Crew' Feb. 7 On MTV

MTV rocks the floor with the new competitive group dance series "
Randy Jackson Presents: America's Best Dance Crew
" beginning Thursday, February 7 at 10:00 p.m. ET/PT.
Mario Lopez
will host the exhilarating weekly series, and giving their feedback each week to the dance crews will be judges
Lil' Mama
,
JC Chasez
(
N*Sync
) and choreographer Shane Sparks ("
You Got Served
"). With exclusive content on-air, online, on demand and on mobile, viewers will have the opportunity to learn more about the individual dancers in each crew and how to copy some of their intricate moves.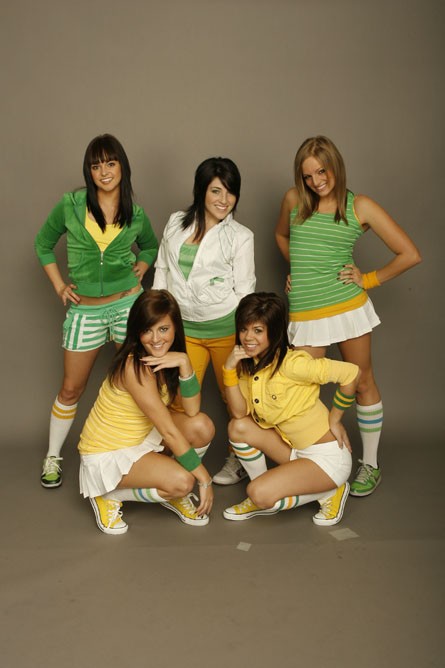 Following a nationwide search in Atlanta, Chicago, New York and Los Angeles, MTV and executive producer
Randy Jackson
welcome 12 of the very best dance crews to the stage during a LIVE two-hour casting event on Saturday, January 26 at 2:00 p.m. ET/tape delayed PT. However, with dreams on the line, crews need to impress the panel of judges, as only the elite eight will move on to compete each week.
"Randy Jackson Presents: America's Best Dance Crew" promises to be one of the most visual and inspiring performance competition shows to ever hit television. It is the first dance competition series for dance crews rather than individual dancers. The top hip-hop crews from around the country will battle it out on the stage floor for dance supremacy, a cash prize and touring contract.
Shot on location in Los Angeles, each dance crew of five to seven members will rehearse and demonstrate their most innovative choreography and skills as their intimate life stories and personal drama unfold within the show. Every performance themed episode will tap into the crews' emotion, spirit and inspiration – from recreating dance music videos seen recently on MTV, to using dance to tell the story of a favorite feature film, to paying homage to the classic grooves of the past.
Viewers from around the country will vote for their favorite crews via text messaging, phone and online (http://dancecrew.mtv.com). The two weakest teams as determined by voting will enter the battle zone to show their best moves for the judges – and the chance to advance to the next round. One crew will be eliminated each week, ultimately revealing the nation's best dance crew.
-
Pictures of all the dancers and crews here!