Ralph Fiennes Backs UNICEF's West Africa Aid Campaign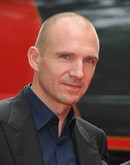 Actor Ralph Fiennes has urged fans to donate to UNICEF's latest appeal for youngsters starving in West Africa, declaring: "Do whatever it takes to save children's lives now."

The English Patient star serves as an ambassador for the humanitarian organization, and he is appalled by recent statistics which suggest a million African children could die by the summer because of a lack of food and medical care.
He is backing UNICEF's new aid campaign, and he is calling on fans to raise cash and awareness of the crisis.

Fiennes says, "I am alarmed to hear from UNICEF that in the next few months, a million children could die in eight countries across West Africa, including Chad, without immediate treatment and care. It is not a famine, but a very complex food crisis that is the result of a number of factors including drought, rising food prices and poor harvests.

"UNICEF has been warning of this situation for months, but has still only received a third of the funds it needs to ensure that every one of these severely malnourished children will get the treatment they need. The annual 'hunger season' in this region of West Africa - when food from the last harvest runs out - has begun early for many of the affected communities, and time is running out to avert a major catastrophe.

"There is no doubt that this is an enormous challenge, but we should not have to see children die from hunger in front of us. It shouldn't be like this in 2012. We cannot let such crises happen again and again because of a lack of funds."

"Shout loud. Give money. Do whatever it takes to save children's lives now."