'Raising Hope' Star Garret Dillahunt Talks Season 3 and His Enviable Resume
Garret Dillahunt has finally gotten some much-deserved love as Burt Chance on FOX's Raising Hope. The veteran actor has made his career disappearing into roles on shows like Deadwood, Burn Notice, Terminator: The Sarah Connor Chronicles, and The 4400. Now he's a well-meaning sitcom dad, and he spoke with me about Raising Hope's third season as well as what's left to do with such an impressive resume.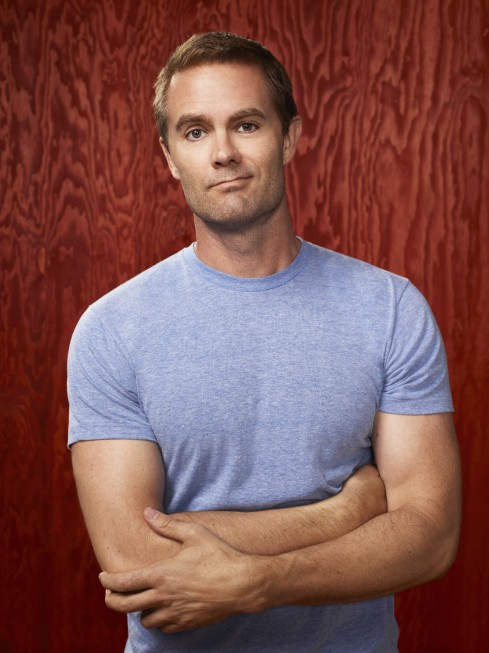 Having originally started in comedies, Dillahunt is enjoying his return to the genre. "I love this show. I love this job. I like everything about it pretty much," he said. "I love Greg [Garcia]; he's a great showrunner who writes great scripts. I love having the regularity of it. I love having five months off a year."
"The next two [episodes] are really fun; it's a two-parter. Maw Maw, under certain circumstances, has to leave the house, and we have to get her back. It was a lot of fun to shoot," he told me, adding that when it comes to what's ahead in season three, "I'm pretty happy with how things are working out. I like that Jimmy and Sabrina's characters are already engaged. There's a wedding to look forward to. That could be interesting."
While Raising Hope has received critical support, including two Emmy nominations and a Critics' Choice Award nom for Dillahunt this year, it hasn't become a huge hit in the ratings - the conundrum of many a show over the history of television. As a TV veteran, he's wise to the ratings issue. "I'm not sure how accurate they are anymore is the problem," he said. "People watch the show through so many different means. Our premiere was the first show ever made available on Twitter. What does that do to the ratings? Do you add that in? How does that affect advertising?
"Most of the shows I've been on didn't have huge audiences. They have loyal, really witty and smart audiences, but they're not that huge," he continued. "All I can do is try to make a good show. It's a waste of energy to worry about what could make it more popular."
The viewers who are watching have embraced the hard-working, good-hearted if not necessarily whip-smart patriarch of the Chance clan. "I've never been approached by the public as much as I have with this show," Dillahunt said. "I don't know if this is the first sort of 'nice' character I've played in a while, or more people or watching than the ratings indicate. It's welcome."
It's a change of pace for the actor, who is one of those folks so good and so prolific that you know their work but probably don't know their name. Dillahunt is ridiculously versatile and always remarkable, whether he's playing Burt, Jesus or any one of the many bad guys he's inhabited. He was cast twice in Deadwood, his recurring antagonist Simon Escher has been called the best villain in Burn Notice history, he was brilliant in the cult hit Terminator: The Sarah Connor Chronicles as Cromartie/John Henry - and that's before one gets into his film credits.
Where should Raising Hope fans start if they want to crack his extensive filmography? "I'd certainly say you should check out Deadwood," he suggested. "I'd say No Country For Old Men, and also The Assassination of Jesse James by the Coward Robert Ford was underrated."
Even though he's accomplished a lot over his career, "I still feel like I'm just kind of working my way up," he told me. "I've enjoyed the films that I've gotten to do that I've gotten to carry. I think I can be put to a lot more use still. I hope you'll be a seeing a lot of me for many, many years." We're certainly better off every time his name appears in the credits - even if you might not spot him.
You can keep up with Garret Dillahunt by visiting his official website (garret-dillahunt.net); Raising Hope continues tonight at 9 PM ET/PT on FOX.
For more from Brittany Frederick, visit Digital Airwaves and follow me on Twitter (@tvbrittanyf).
(c)2012 Brittany Frederick/Digital Airwaves. Appears at Starpulse with permission. All rights reserved. No reproduction permitted.