Radiohead Postpone Seven European Shows Following Tragic Stage Collapse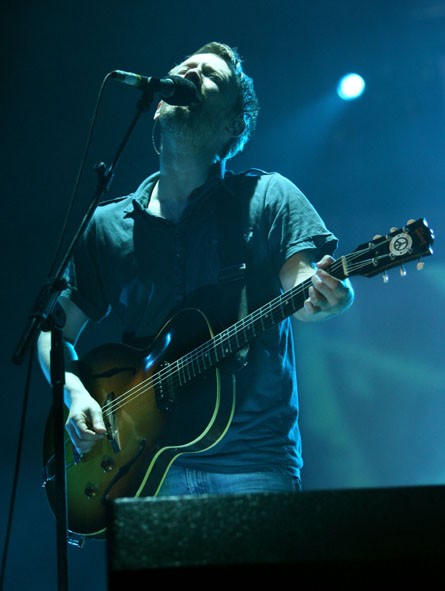 Radiohead have postponed a string of European dates on their current world tour in order to take time and get past the grief and shock that resulted after the band's stage collapsed in Toronto over the weekend.

The tragic event, which recalled scenes from last year's Indiana State Fair, left the band's drum technician dead and thousands of dollars worth of equipment damaged.

The band released a statement Thursday, reading: "As you will probably have heard the roof over the stage collapsed at our show in Toronto killing crew member Scott Johnson and injuring three other crew members. The collapse also destroyed the light show - this show was unique and will take many weeks to replace. The collapse also caused serious damage to our backline, some elements of which are decades old and therefore hard to replace.

"Whilst we all are dealing with the grief and shock ensuing from this terrible accident there are also many practical considerations to deal with & consequently we have to try and reschedule the following shows... We will make every effort to offer the fans the very best show possible under the circumstances - thanks for your understanding and support."

The band plans to return to the stage for their concert in Nimes, France on July 10. Their shows in Italy, Germany and Switzerland at the end of June and beginning of July have been postponed and new dates are expected to be announced next week.