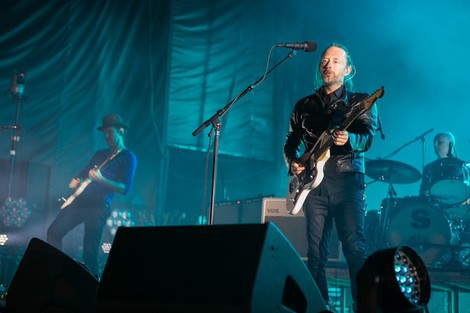 In an effort to curb the practice by ticket brokers to resell concert tickets at a vastly inflated price, three time Grammy Award winning platinum album selling alternative rockers Radiohead have instituted a new ticket policy that has some fans in an uproar. 
In what irate fans are calling unfair the rockers are using a paperless ticket for their United Kingdom shows.  The system lets concert goers buy tickets online using a credit card and then requiring that credit card, plus additional photo ID, to enter the concert.  The policy does not allow for refunds and is a detriment to fans who want to purchase tickets to concerts for gifts.
A Ticketmaster spokesman said that customer service would help those who call the company, but stated that Ticketmaster's terms and conditions of ticket purchasing are repeated numerous times during the purchasing process and in the email purchase confirmation.