Rachel McAdams Looks Adorable In A Big Black Floppy Hat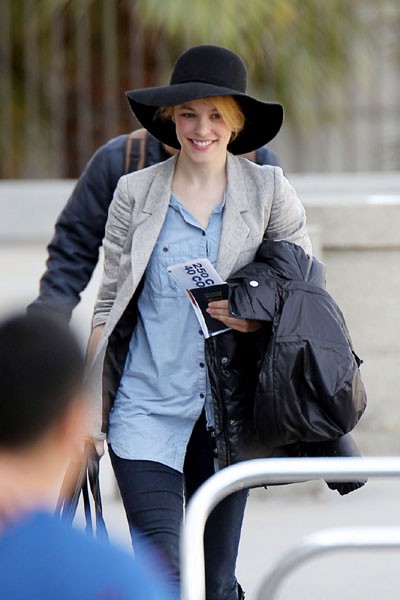 We spotted Rachel McAdams checking in and going through security before catching a flight at LAX over the weekend. What do you think of her floppy hat?
Rachel's recent film, "Morning Glory," arrives on DVD and Blu-ray tomorrow. In the film, a desperate female news producer (McAdams) attempts to put out the flames between an anchorman (Harrison Ford) and his blustery but iconic cohost (Diane Keaton) in a last-ditch effort to save their failing morning show.
She stars in several upcoming films, including "Sherlock Holmes: A Game of Shadows," "Midnight in Paris" and an untitled Terrence Malick project.