Rachel McAdams & Her Ruby Red Lips Attend The L.A. 'Vow' Premiere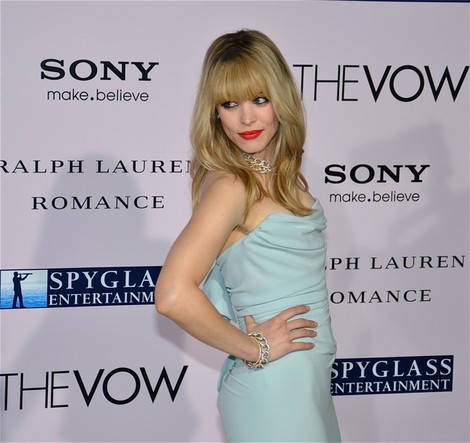 Rachel McAdams attended "The Vow" Los Angeles premiere yesterday and stood out on the red carpet with bright red lipstick.  She wore a light blue strapless dress accented with a matching metallic necklace and bracelet.
In the film a man (Channing Tatum) tries to win back his new bride's heart after she loses her memory in a car accident. On set Channing played a big prank on his co-star. He got the props department to make a prosthetic penis for a scene that required him to walk around the bedroom naked.
McAdams told Stella magazine, "It was ridiculous, the scale of it!"